Estimated read time: 1-2 minutes
This archived news story is available only for your personal, non-commercial use. Information in the story may be outdated or superseded by additional information. Reading or replaying the story in its archived form does not constitute a republication of the story.
Shelley Osterloh ReportingMore than one fourth of all women-headed families with children have critical housing needs. Some women escape abuse only to find themselves and their children without a home or a way to earn a living. But, a new program called the LifeStart Village can help.
LifeStart Village is a 47unit housing complex in Midvale created by the Family Support Center. There are eight rent-to-own houses, 15 rental units, and 24 co-housing apartments that will be home to about 120 women and children -- families like Kimberly and her three kids.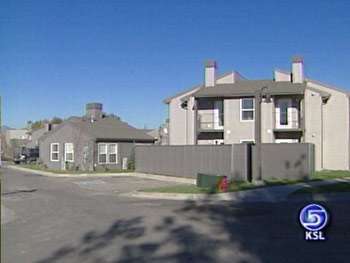 She escaped an abusive husband and for the last five years has lived in shelters or with family and friends.
Kimberly: "It's scary. It's like frustrating, because we moved every week to a different place."
She and her children are the first to move in to a private apartment. She and other families share meals in a common area.
Kimberly: "A community where all the women are working together so we can be a support each other."
In addition to housing, residents also receive life skill and career training, parenting classes and counseling -- things they need to be independent. And while she is learning to be self-sufficient, her children have a home for the first time in their lives.
Kimberly: "Before they would cry all the time and be unhappy. Now I'm starting to see them being more happy."
Kaitee Earl, Housing Coordinator, LifeStart Village: "Not only will they get to have safe home, but they'll get the interaction with other kids. They'll have easy access to any of the resources they need like counseling for learning disabilities, just being able to play with other kids, and stay in school."
×
Most recent Utah stories