Estimated read time: 2-3 minutes
This archived news story is available only for your personal, non-commercial use. Information in the story may be outdated or superseded by additional information. Reading or replaying the story in its archived form does not constitute a republication of the story.
Richard Piatt ReportingSalt Lake City taxpayers have six choices to make on Election Day; all involve raising taxes on themselves to pay for six separate projects.
That list includes improvements to the Hogle Zoo as well as to the new Leonardo Cultural Center, to preserve open space in the city to build two new library branches, to build a soccer and sports complex, and collect money for improvements at the Tracy Aviary.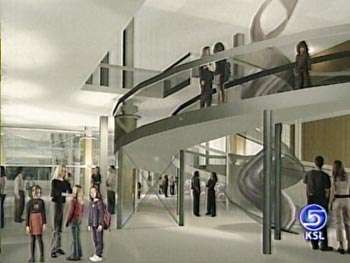 Government specialist Richard Piatt has more on how the money would be used at the Leonardo Center.
This is all about turning the old Main Library into a place where curiosity is turned into an actual experience. This has to do with the fine arts and science. It is no accident this place is named after Leonardo Da Vinci---the artist, inventor, explorer--widely seen as one of the smartest men in history.
Voters are being asked to support a bond for 10.2 million dollars, money that will help transform the old Library. The goal is to make it a place where young people can explore their zeal for art and science in an adult way, but at an impressionable age.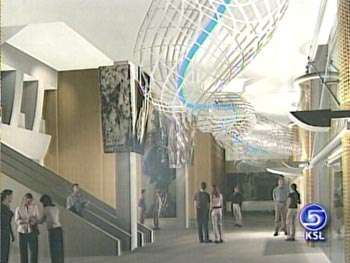 Leslie Kelen, Center for Documentary Arts: "The schools are already involved in arts, culture and science. We're going to be doing it in a way they cannot--more boldly, more dramatically, more experencially, more hands on. So it's going to be a wonderful compliment as far as the schools are concerned."
The Leonardo Center will also be funded by grants, among other sources. The bond will pay for upgrading the building and making it earthquake-proof.
On Election Day voters will have a chance to say yes or no to this and each of the other propositions one by one. If all of them pass, property taxes would go up about 30-dollars a year for an average home.
×
Most recent Utah stories