Estimated read time: 2-3 minutes
This archived news story is available only for your personal, non-commercial use. Information in the story may be outdated or superseded by additional information. Reading or replaying the story in its archived form does not constitute a republication of the story.
(AP/KSL TV) -- A 6-year-old boy was killed and three other family members injured when a car plowed into them as they were walking to a McDonald's.
The fatal accident happened only a month after two children were killed in similar circumstances in another Salt Lake City suburb.
Darius Smith, who was called Buddha by his family, was pronounced dead at the scene of the late Saturday accident, Salt Lake County Sheriff's Deputy Peggy Faulkner said.
His father, Earl Smith, and two siblings also were injured.
Earl Smith was in fair condition Sunday at LDS Hospital. Desi Smith, 11, and Autumn Smith, 9, were both listed in stable condition at Primary Children's Hospital.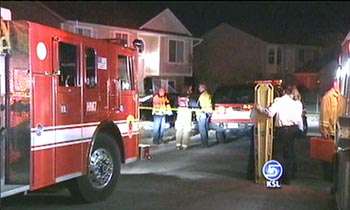 Smith and his children were walking to the restaurant when a car veered off the road, went up onto the sidewalk and hit all four.
Witnesses and neighbors are having a hard time shaking the images from their mind.
Ricky Phasakda/Witness: "They were laying motionless. So I went back to the one who was crying for help and told my wife to bring down a blanket."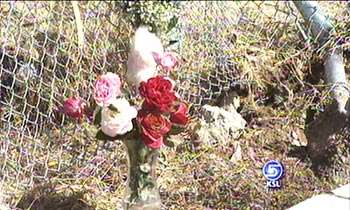 The driver, Tory Lee Jacques, 19, was arrested on charges of automobile homicide, three counts of DUI injury and driving on a denied driver's license, Faulkner said.
Faulker said officers suspect Jacques was under the influence of alcohol.
Blood was drawn and sent to a lab, but a blood-alcohol content level was not immediately, she said.
The test also would indicate whether other drugs were present in his system, she said.
One of the suspect's friends says he was flat out drunk. He says Jacques started drinking Saturday afternoon about 4:00.
"There was fighting between his girlfriend. But he just started getting drunk, and I left. And this is what came out of it."
Jacques reportedly called Michael Starr from jail this morning. Starr says his friend seemed pretty down, but didn't go into any details about what happened.
"He told me basically what happened. He just told me, 'I hit two little kids.' And the sound of his voice was just terrible. (edit) He was just out of it. He didn't know what to think of anything."
Jacques, who was jailed on a marijuana possession count in December, is being held without bail on the homicide charge.
Two children were killed and another seriously injured Sept. 18 in a similar accident in Taylorsville.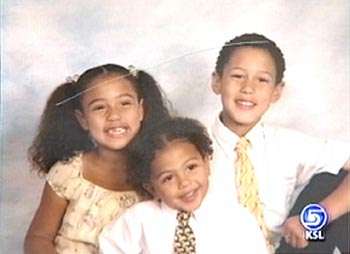 Jorge Almeida-Robles, 9, and his sister, Yanira J. Robles, 4, were killed when a car left the road and struck them as they played in their driveway. Their brother, Christopher Robles, 6, is slowly recovering from his injuries.
Michael Joseph Whitton, 19, was charged with automobile homicide and other felonies for that accident. Court documents allege he had drugs and alcohol in his system.
( The Associated Press contributed to this story.)
×
Most recent Utah stories