Estimated read time: 2-3 minutes
This archived news story is available only for your personal, non-commercial use. Information in the story may be outdated or superseded by additional information. Reading or replaying the story in its archived form does not constitute a republication of the story.
Jill Atwood ReportingA family struggles with tragedy today after a child is hit and killed by a car as he walked with his father and two siblings near their home. Six-year old Darius Smith was pronounced dead at the scene -- his brother, sister and father were badly hurt. The mother of the children says it would be easy for her to fall apart, but she has to hold up for them.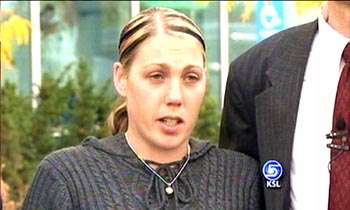 The two children are recovering today at Primary Children's Hospital; both are stable, but banged up pretty badly. The nine-year old girl tells her mom she remembers the whole thing and keeps asking her why the driver did it.
Exhausted and distraught, but so deeply touched by strangers' support a young mother felts compelled to face cameras today. She could barely hold it together, yet she seemed anxious to talk.
Liza Smith says her kids will make it, but it won't be easy. Desi has a broken leg and a concussion. Autumn's injuries are more serious--two broken legs, and a severe concussion that has caused her brain to swell.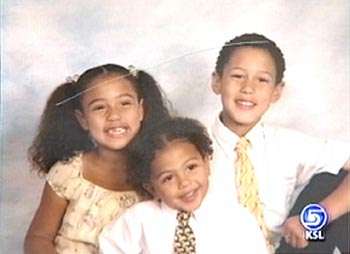 Liza Smith, Victims' Mother: "Autumn will go home in a wheelchair and hopefully will get back to walking after a lot of therapy."
But in the same breath Smith sees her daughter coming back to her. "Autumn is responsive. Autumn is the life of the party and I know she is feeling better because she's ornery."
When asked about six year old Darius, Smith couldn't say much, it was just too hard; but she did say she would see him again someday.
Liza Smith, Victims' Mother: "Buda sacrificed for his brother and sister. That's how Buda was."
Smith says she believes her two children already know about their younger brother, but they haven't really talked about it yet. She's hoping grief counselors can help here at the hospital.
The district attorney's office will look at charges against the driver, Tory Jacks. He faces an automobile homicide charge as well as driving under the influence.
×
Most recent Utah stories