Estimated read time: 2-3 minutes
This archived news story is available only for your personal, non-commercial use. Information in the story may be outdated or superseded by additional information. Reading or replaying the story in its archived form does not constitute a republication of the story.
Sam Penrod ReportingPolice have named a suspect in last summer's double homicide in Orem in which a man and woman were found shot to death in an orchard. Investigators have been looking for a suspect for months and today say they found the killer already sitting in jail, facing un-related federal charges.
Police are giving little information about the murders, only to say the motive was over drugs. In an unusual move, prosecutors filed murder charges without including a statement of the basic evidence against the suspect. But police insist they have the right man, a suspect who has been in jail since July.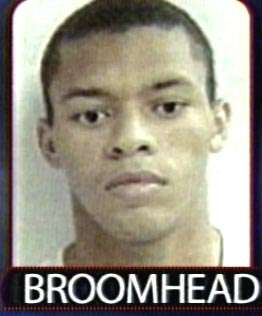 Twenty-year old Seth Broomhead is being held in the Davis County jail, now charged with aggravated murder in the shooting deaths of 22-year old Maritza Aguilar and her 20-year old live in boy friend, Pablo Montoya.
Michael Larsen, Orem Police Chief: "The evidence we have recovered and other information we have, we emphatically believe Mr. Broomhead committed these homicides."
Police believe the motive for the killings was drugs, after they discovered this cocaine hidden in the victim's car. Detectives say they tracked Broomhead down within days of the murder, after learning he was one of the last people to have contact with the victims. But it was an FBI agent on the Metro Gang Taskforce working an un-related case robbery case that last month uncovered evidence Broomhead was involved in the Orem murders.
Orem police credit cooperation between several police agencies to solving this case, more than four months after the murders occurred.
Chief Larsen: "This case took a lot of effort and work and a lot of people and law enforcement agencies cooperating, and that's why we're at this point."
The news of murder charges comes as a relief to Montoya's ex-wife. Nashelley Bustos says she wants justice for the killer of her young son's father.
Nashelly Bustos, Former Wife of Victim: "We are the only family he has here. His family is in Mexico and I think my son deserves to have somebody stand up for his dad because they were very close."
The suspect was only 19-years old when the murders were committed. Still Utah County Attorney Kay Bryson says he will seek the death penalty. Seth Broomhead will make his first court appearance within the next couple of weeks.
×
Most recent Utah stories