Estimated read time: 2-3 minutes
This archived news story is available only for your personal, non-commercial use. Information in the story may be outdated or superseded by additional information. Reading or replaying the story in its archived form does not constitute a republication of the story.
Sandra Yi ReportingA 12-year old boy faces criminal charges after he brought a loaded gun to school and then handed out bullets to several classmates. It happened on Monday at West Lake Junior High School in West Valley City.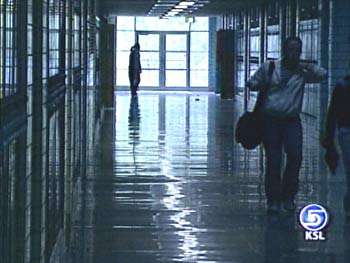 Police are still trying to learn where the boy got the gun. The boy told police he found the gun in his room at home. The gun had a safety lock on it, but it was loaded when he took it to school Monday morning.
The disturbing discovery Monday morning sent the West Valley City junior high school on lockdown for nearly an hour. Police say that's when a 12 -year old boy brought a semi-automatic gun to school for a potentially dangerous show and tell.
Det. Rafael Frausto, West Valley City Police Dept.: "When I interviewed the young man, his demeanor was that he had not brought it with the intent to hurt anybody, to shoot anybody. But of course, we always have to take it with that in mind, that that's a possibility."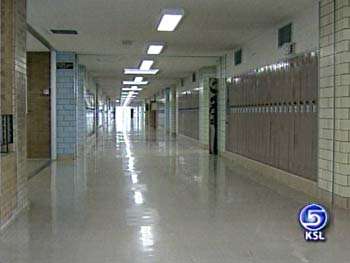 The 7th grade student told police he found the gun in his room at home. He reportedly showed the gun to friends in the boy's bathroom. Police say he also handed out bullets to three friends, like candy.
Det. Rafael Frausto: "The weapon was loaded when we recovered it. We recovered about 43 rounds of ammunition, 22 caliber."
The student was suspended, arrested, and now faces criminal charges. Administrators are praising the dozen students who saw the gun and told teachers.
Arthur Cox, Principal, West Lake Junior H.S.: "Without the students responding, coming to us, giving us names, giving us information, we would have never known."
Meanwhile, students and their families are relieved no one was hurt. One grandparent says the thought of weapons in schools is always in the back of her mind.
Audra Langton, Grandparent: "There's always concerns because that's very prevalent nowadays. There's always a concern, but I'm not going to make myself ill over it, nor worry the children about it either."
The Granite School District is praising school administrators and police for how they handled the situation. Counselors were available for students who saw the gun and their families. As for the three kids who took the bullets, they have been suspended and may face criminal charges.
×
Most recent Utah stories