Estimated read time: 1-2 minutes
This archived news story is available only for your personal, non-commercial use. Information in the story may be outdated or superseded by additional information. Reading or replaying the story in its archived form does not constitute a republication of the story.
Sandra Yi ReportingLt Michael Rapich, Utah Highway Patrol: "I think this is full-fledged winter here."
After one of the longest and driest spells in memory it's snowing! The ski resorts are getting up to a foot of snow. And after keeping a weary eye on Utah's tinder-dry forests, it's good to see a mountain fire hydrant covered with snow.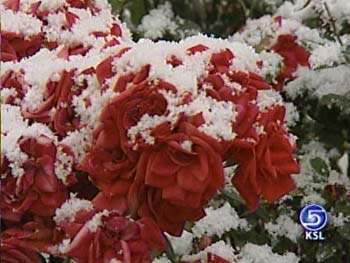 The storm is unrelenting. In fact, the snow has started falling faster and heavier in the past couple of hours and it's making for a long commute home.
Many of us awoke to sleet and snow, but the Utah Highway Patrol says there weren't any traffic problems during the morning commute. That could soon change as troopers say the first storm always catches people off guard.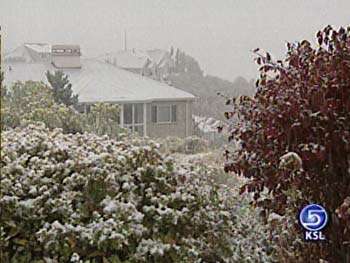 Lt. Michael Rapich, Utah Highway Patrol: "This one came in after the morning commute was already done so it didn't affect us a whole lot this morning. But it's starting to get cold now. The afternoon commute is just getting started and we're starting to have wrecks all over the valley right now."
In fact, there have been at least 18 accidents in the past few hours, most of them weather related. There are reports of snow build up and ice near Parley's Canyon and Knudsen Corner on 215 East, so you want to be extra careful if you plan on driving in those areas.
We do have one road closure to tell you about; I-80 in Evanston, Wyoming is closed.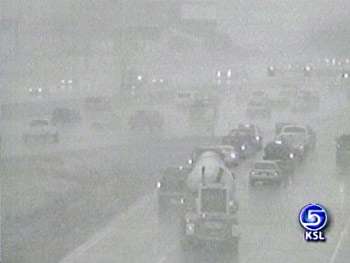 The Utah Department of Transportation says two roads in Southern Utah, S-R 143 and S-R 148 were closed for a couple of hours this afternoon because of some trees that had blown over, but they have reopened.
×
Most recent Utah stories