Estimated read time: 1-2 minutes
This archived news story is available only for your personal, non-commercial use. Information in the story may be outdated or superseded by additional information. Reading or replaying the story in its archived form does not constitute a republication of the story.
SALT LAKE COUNTY -- Teachers at two Canyon School District elementary schools put a twist on a holiday that traditionally focuses on one thing -- eating. Instead, they taught students about healthy foods and exercise.
It was a call to the feast Wednesday at Willow Springs Elementary: 108 second graders came armed with turkey hats and turkey calling cups. Student Timothy Feroah said, "We got a sponge and got it wet and put it on the string and made turkey noises with it."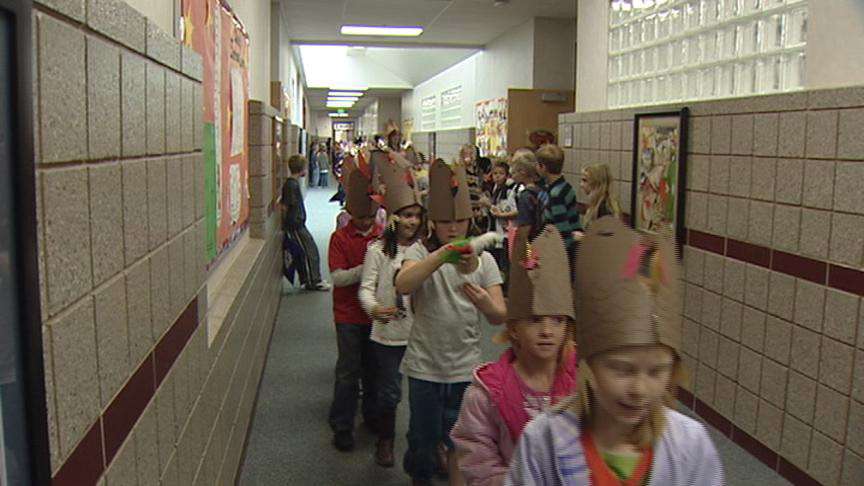 Like mashed potatoes and stuffing, the "Turkey Trot" in the school hallways has been a tradition since the school opened. The second graders walked the school, wishing other students a Happy Thanksgiving. Student Camry Draney said, "We went around the whole school and did a little turkey show."
This week they've had lessons on eating healthy and etiquette. Teachers hope long after the turkey calls have faded, students will remember the lesson that healthy eating and exercise don't have to go the way of the birds just because it's Thanksgiving.
Timothy Feroah said, "They told us to eat turkey but don't eat too much fat food and don't eat that much candy."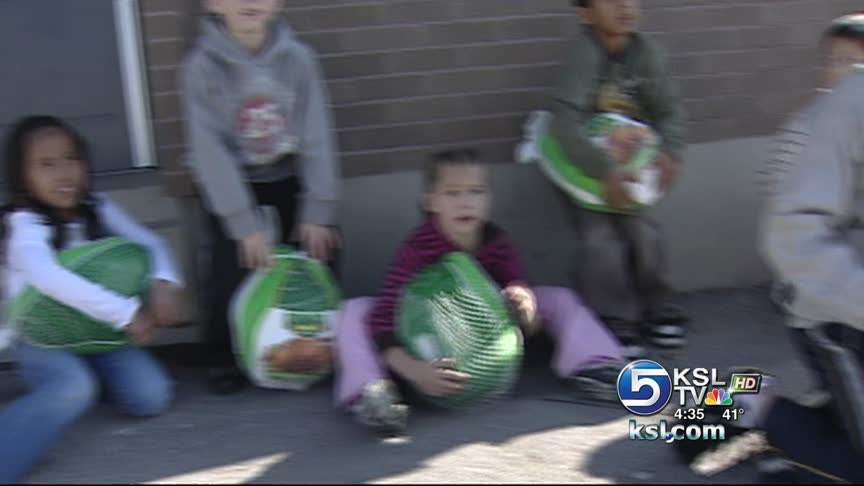 The message was the same at East Midvale Elementary but was delivered in a slightly different way.
Grade by grade, students raced around the playground for one mile. Winners -- a boy and girl from each grade -- received frozen turkeys to take home. At 23 pounds, some seemed almost the size of the kids but were the perfect prize the day before Thanksgiving.
All students who participated at East Midvale got a turkey charm to add to a school pride necklace. The school wants children to understand that everyone wins as long as they're working to stay fit.
E-mail: sdallof@ksl.com
×
Most recent Utah stories