Estimated read time: 4-5 minutes
This archived news story is available only for your personal, non-commercial use. Information in the story may be outdated or superseded by additional information. Reading or replaying the story in its archived form does not constitute a republication of the story.
SALT LAKE CITY -- Some may argue 2009's edition of the BYU-Utah rivalry has very little at stake. With both teams out of the BCS picture, both teams unlikely to claim a share of the Mountain West Conference title (A victory over a one-win New Mexico team will give TCU the outright title) and both likely assured a bowl invite, what is left to play for between the Utes and Cougars?
Oh monsieur!
And rarely has there been a year where the two teams are so evenly matched.
BYU is ranked No. 15; the Utes, No. 19.
Both teams are 9-2 overall, 6-2 in conference.
They are second (BYU) and third (Utah) in the MWC in scoring offense and total offense.
They are third (Utah) and fourth (BYU) in scoring defense and total defense in the MWC.
BYU's two losses were at home; Utah lost two games on the road.
---
(It) will come down to execution, as it always does.
–Bronco Mendenhall
---
And it is not like this game needed anymore fuel for the fire.
Emotional Warfare
"Our players are so emotionally high for the game and it becomes very competitive. That's just the way it has been," Utah Head Coach Kyle Whittingham told KSL. "There have been very few games the last 12-15 years that have not come down to the last series or sometimes even the last play.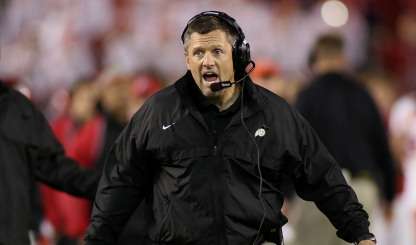 "I think that's because of the emotion that is involved and that levels the playing field."
Throw out the statistics, the records and rankings- the emotion alone tends to even the playing field and at times minimize any home-field advantage.
During Monday's press conference BYU Head Coach Bronco Mendenhall had a different take on the emotional side of this rivalry- it tends to be more off the field than on it.
"(It) will come down to execution, as it always does," Mendenhall said, adding he doesn't notice emotion "after the first couple of plays."
He says after a five years of living the rivalry, he "knows a lot more what to expect now; how crazy neighbors, friends, ward members, anyone can be."
X's and O's
Both teams come into Saturday's game confident- offensively and defensively.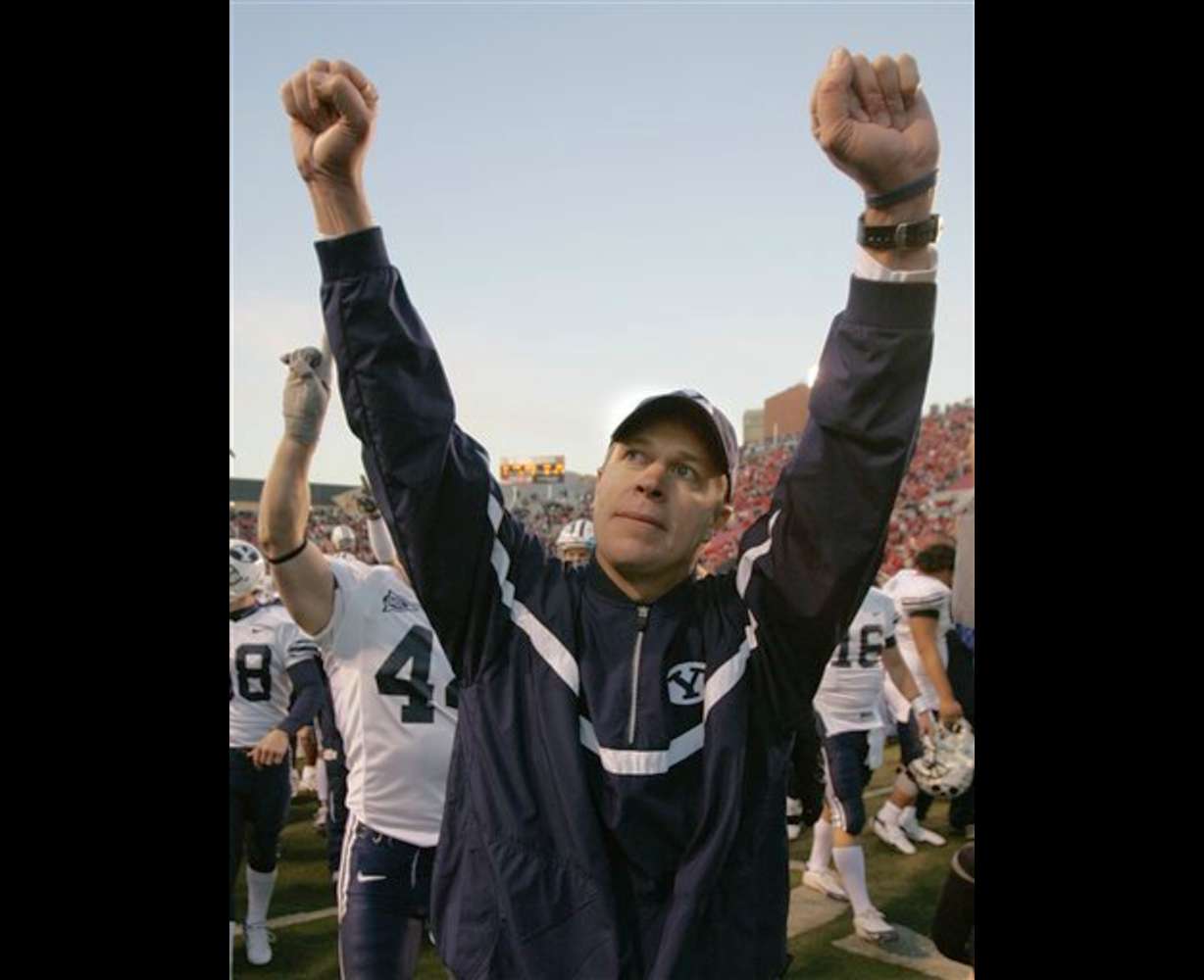 The Utes are pleased with the quick progression of freshman quarterback Jordan Wynn and confident with Eddie Wide getting the bulk of the carries. Wide took over when starter Matt Asiata was lost to a season-ending injury. Wynn took over for an ineffective Terrance Cain during the Wyoming game and hasn't given his coaches reason to regret that decision.
Safety Robert Johnson (five interceptions) and defensive end Koa Misi (61 tackles, three forced fumbles) lead a typical-Whittingham defense- suffocating and explosive. They've kept the Utes in games while the offense has struggled to find its footing.
BYU features the top running back, quarterback and tight end in the Mountain West.
"The Cougars have a lot of weapons. (Dennis) Pitta is an excellent receiving tight end and. (Harvey) Unga, he's going to be a 1,000-yard back or close to it," opined Whittingham. "It is a situation where they are very balanced and you've got to be able to take away or slow down everything they do. I don't think you can take one thing away and have success. You've got to try to slow it all down."
---
Our players are so emotionally high for the game and it becomes very competitive.
–Kyle Whittingham
---
Max Hall and company will look to get out of the gates early and play from ahead, allowing BYU's defense to be more aggressive and attacking against a freshman quarterback.
Defensive end Jan Jorgensen and safeties Andrew Rich and Scott Johnson lead a confident defense that has allowed a miniscule 13.3 points a game and forced seven turnovers since BYU lost to TCU (three games).
Whether it comes down to emotion or execution, one of these teams will come out on top of what is sure to be a hard-fought battle. This game may not come down to a BCS birth or championship aspirations, but it'll add another arrow into the quiver of the winning side providing more ammunition for the next 365 days.
You can hear more from Coach Mendenhall Wednesday during this season's final "Bronco Mendenhall Show" beginning at 7 p.m. on KSL Newsradio 102.7FM/1160AM.
Listen to Coach Whittingham Friday morning during Utah's Morning News on KSL Newsradio and during Saturday's pregame show beginning at 1 p.m.
Also follow the live game blog on KSL.com beginning at 2:30 p.m.
×
Related stories
Most recent Utah stories