Estimated read time: 2-3 minutes
This archived news story is available only for your personal, non-commercial use. Information in the story may be outdated or superseded by additional information. Reading or replaying the story in its archived form does not constitute a republication of the story.
Ed Yeates Reporting Not just ethanol fuel, but manure gas powering your car? Results of a six month experiment at a northern Utah dairy farm are sure to raise some eyebrows at an upcoming energy summit.
I saw the system up and running today, odor free. Before you "poo poo" this whole idea, take a good look! A daily 20-thousand gallon slurry of manure from 900 cows at Wadeland Dairy Farm is being turned into a clean burning, odorless gas. That gas is able to fuel this truck.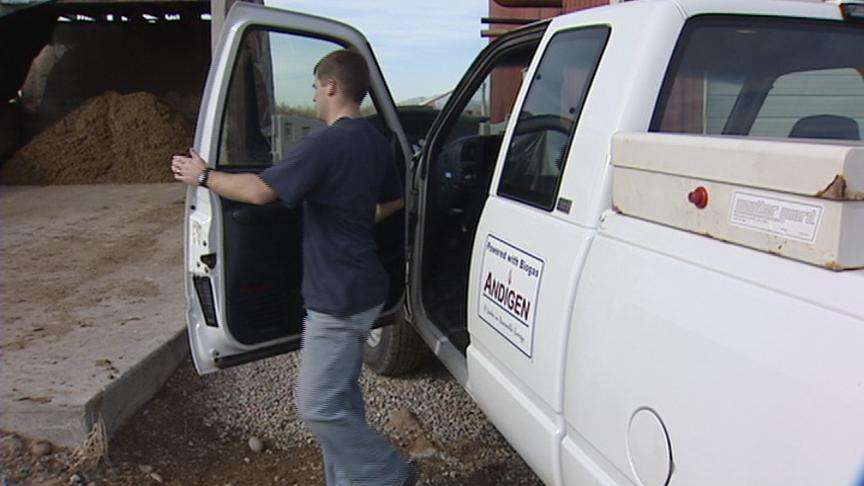 Carl Hansen, Co-Inventor, Utah State University: "If it's cleaned, it's just like burning natural gas in your vehicle, which is a clean-burning engine."
This stuff you see bubbling in the top of these huge tanks is methane gas being digested from the manure.
It's pretty warm up here because these tanks work a lot like our stomach works, 100 degrees in each tank to complete the digesting process.
In addition to the quality of straight biogas in vehicles, USU researchers are also looking at what's coming out of the tailpipe.
Greg Sullivan, USU Graduate Student: "To see what the emissions are coming from the biogas compared to natural gas, to see if there is a difference because it is coming from a different source."
The system here was invented by two Utah State University brothers. USU owns the patents. And there's a spin-off company called Andigen.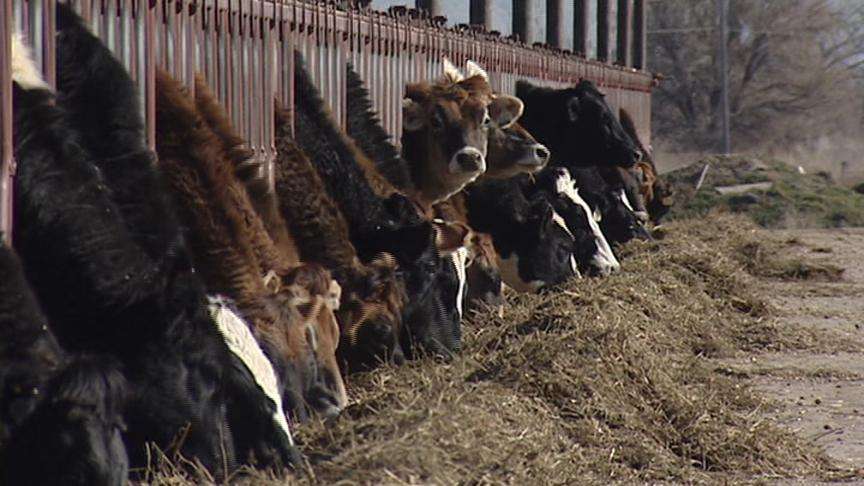 Carl and Conly Hansen, graduate student Greg Sullivan, contractor Kevin Pack, and engineer John Miller are familiar folks at the farm, watching the daily production of 30,000 cubic feet of gas. And it can come from more than just manure.
Kevin Pack, Andigen General Contractor: "We could add other dairy waste like wheys. We can add waste from packing plants. We've even added beer waste to this product and doubled the amount of gas that we've produced."
The biofuel also runs this 150-kilowatt generator that powers the facility and part of the farm. There's even enough left over to feed back into Rocky Mountain Power's grid. After digestion, instead of manure there is left an easy-to-use odor-free fertilizer.
The smell from adjacent manure ponds is gone. And so is escaping methane gas into the atmosphere that damages the ozone layer.
The manure digesters are also being used on a large dairy farm in Idaho, with 6,000 cows. There, the gas is so clean that it's going back into a natural gas pipeline.
×
Most recent Utah stories