Estimated read time: 2-3 minutes
This archived news story is available only for your personal, non-commercial use. Information in the story may be outdated or superseded by additional information. Reading or replaying the story in its archived form does not constitute a republication of the story.
Shelley Osterloh Reporting What started with a few pictures for the high school yearbook has turned into a 40-year career for David Burnett. The Salt Lake native has traveled the world, and now some of his photos are on display at the Kimball Art Center.
When David Burnett was a sophomore at Olympus High School, his mom encouraged him to get into some extra-circular activities. He took some pictures for the yearbook, and by the time he graduated, he says he knew he wanted to be a photo journalist.
David Burnett photographed his first president in 1963 when John F Kennedy visited Salt Lake City. He was just 17.
David Burnett, Photographer: "I've been very lucky, since I left Salt Lake City I've been to 80 countries, and I've worked in everything from wars and famine to politics, and one of my most favorite stories in Montana was a search for the most perfect slice of American Pie."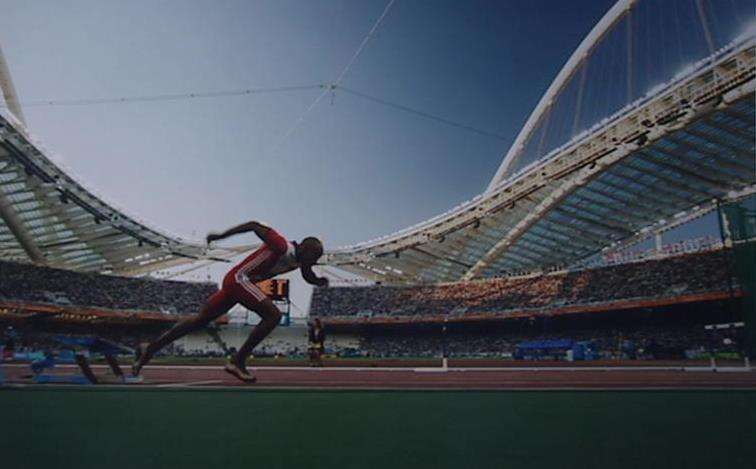 He has photographed some of the most famous and influential people of our time. Though his subjects are varied, the exhibit at Park City's Kimball Art Center, called "Managing Gravity," focuses on his sports photography. That, too, has Utah roots.
David Burnett, Photographer: "I started working even when I was in high school for the Salt Lake Tribune, not really working. I was pestering them more than I was working for them. I would go to photograph basketball games on a Friday night, find out where they were not sending a photographer and go cover that game."
His assignments have included many Olympics, and he returned to Utah to capture memorable images from the 2002 Games.
David Burnett, Photographer: "When you are a photographer you are always looking for that instant in which the composition, and the light and the action come together."
Burnett says his sports photography doesn't focus on who wins, but on the experience and emotion. He says the still camera can see what video passes over.
David Burnett, Photographer: "You know when you are looking at an image on a screen, that's moving, its treats every moment with the same importance. In a still picture, that hundredth of second or thousandth of second or whatever the little slice of life is, that instant, it freezes the quintessential moment."
And finding that moment is the art that has made him one of the top photographers in the world.
David Burnett's "Managing Gravity" sports photography exhibit runs at the Kimball Art Center until March 11th.
×
Related links
Most recent Utah stories