Estimated read time: 2-3 minutes
This archived news story is available only for your personal, non-commercial use. Information in the story may be outdated or superseded by additional information. Reading or replaying the story in its archived form does not constitute a republication of the story.
Samantha Hayes Reporting When it comes to meth addiction, the profile is often the same: young, female and pregnant. If she is homeless, too, there is almost nowhere to turn. But a local facility is providing a unique service for women and their children.
The Volunteers of America Center for Women and Children last year admitted 517 women from all over the state, mostly Salt Lake County. They often come through those doors overwhelmed, with no hope their lives can be different.
Marci Chambers, Meth Addict: "When you come here and realize you need help and you have to ask for help and you are willing to do that, they are willing to help you do that, and its just amazing."
Marci Chambers' addiction to meth started more than 10 years ago as a single mother. She wishes this center was available then for her and her daughter.
Many of the women in detox with Chambers have children or maybe are pregnant, which excludes them from many other treatment programs.
Jeff St. Romain, President, Volunteers of America, Utah: "Their addiction continues to progress. They become more addicted. It becomes more and more the primary thing in their life. Children become secondary, neglected, and even abused."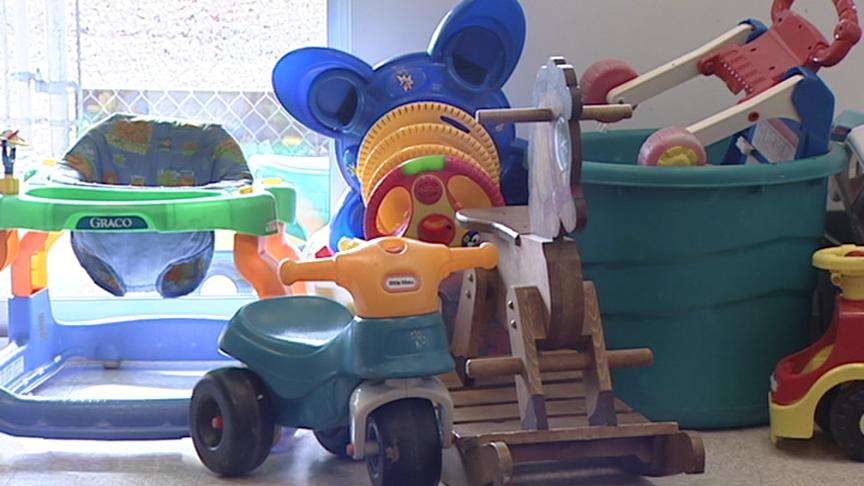 For many children who come into this facility, some as young as five, they have been taking care of their mothers because of the drug addiction. Often times this is their first opportunity to be taken care of and just enjoy being a child.
Bernie Storms, Volunteers of America: "It tells them this is OK because there are toys here."
And their mothers can begin to recover without worrying about them. The center also teaches life skills and counseling.
Bernie Storms, Volunteers of America: "We can keep women here as long as they need to get them into a treatment facility. Sometimes two to three months waiting to go on to treatment."
And that starts the next step in recovery, a step so many women did not think they could make when they walk in the door.
Marci Chambers, Meth Addict: "And just to know you are not alone. And they want you to get better. They want you to have your life back."
Forty percent of the women admitted to the center are addicted to meth. The governor has requested $2.5 million in his budget in on-going state general funds to expand treatment for an additional 600 more women in the state.
×
Most recent Utah stories