Estimated read time: 2-3 minutes
This archived news story is available only for your personal, non-commercial use. Information in the story may be outdated or superseded by additional information. Reading or replaying the story in its archived form does not constitute a republication of the story.
Jed Boal Reporting Concerns about the long-term potential of the team and the overall economic impact of the deal were discussed in many arenas today. Our message board totaled more than 340 posts by mid-day. Many think it was a lousy deal for the taxpayers of Utah, while others are glad Real Salt Lake will stay.
I talked with a public policy analyst and Salt Lake County Mayor Peter Corroon. Mayor Corroon thought the deal too risky for the county but that the state was ready to accept that risk.
Utah Legislators yesterday endorsed a $35-million plan to pay for a parking garage and land for a soccer stadium in Sandy. That keeps Real Salt Lake in Utah and ends months of debate on the prudence of the public-private partnership.
Ten days ago, Salt Lake County Mayor Peter Corroon deemed the risk too great for his constituents. Today, he hopes the project is successful.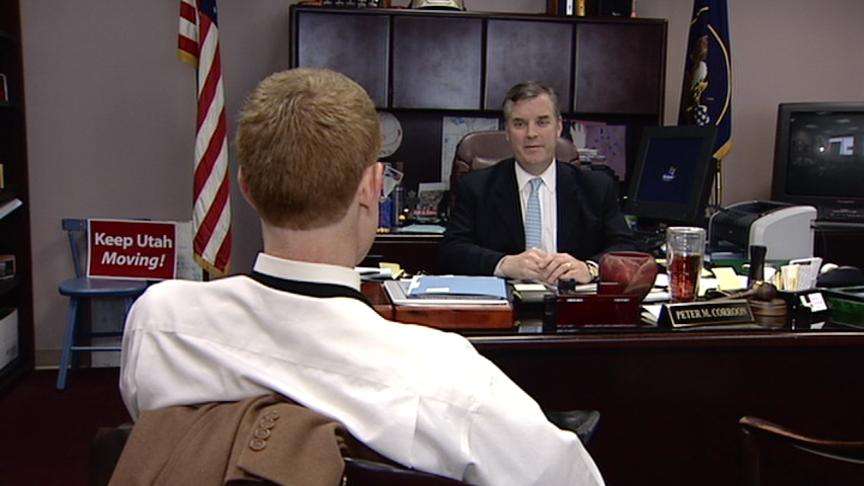 Peter Corroon, Mayor of Salt Lake County: "I hope it's a successful project. Obviously, I'm a soccer fan and want Real to stay. What's done is done. Let's try to make it a successful project."
The state will direct $15 million in county hotel taxes to buy the land in Sandy. Team owner Dave Checketts calls it a good investment, while Governor Huntsman rallied legislators. The county scrutinized RSL revenue projections and concluded they were too optimistic.
Peter Corroon, Salt Lake County Mayor: "We're risk takers, but not gamblers. We felt it was too much of a gamble for our citizens."
David Patton directs the University of Utah Center for Public Policy. The stadium revenue is county revenue, but he believes the state can manage the money and reduce the risk.
David Patton, Director, University of Utah Center for Public Policy: "It's still a risk. We do not know what will develop in that property. What will be ancillary developments around the stadium? We don't know how the team will do."
If the state invests in the land, the value will likely appreciate, which minimizes the risk. But, if the investment is as golden as Dave Checketts insists, why wouldn't developers line up for a piece of the action?
David Patton, Director, University of Utah Center for Public Policy: "The risk is fairly high compared to other developments. Developers like a short-term return, and they want something fairly soon. This is a long-term investment."
It may take a while before anyone can call the deal a winner or loser.
×
Most recent Utah stories