Estimated read time: 1-2 minutes
This archived news story is available only for your personal, non-commercial use. Information in the story may be outdated or superseded by additional information. Reading or replaying the story in its archived form does not constitute a republication of the story.
Carole Mikita Reporting Theatre goers are pleased to know that Ted Neeley, who plays the title role in the touring company of "Jesus Christ Superstar" will perform tonight. He has been sick and has missed the first three Utah shows.
The rock opera version of the Gospels has been absent its iconic star since opening in Salt Lake, but he's back after suffering a bout with bronchitis.
Ted Neeley, "Jesus Christ Superstar" actor: "I feel much better, thank you, thank you..."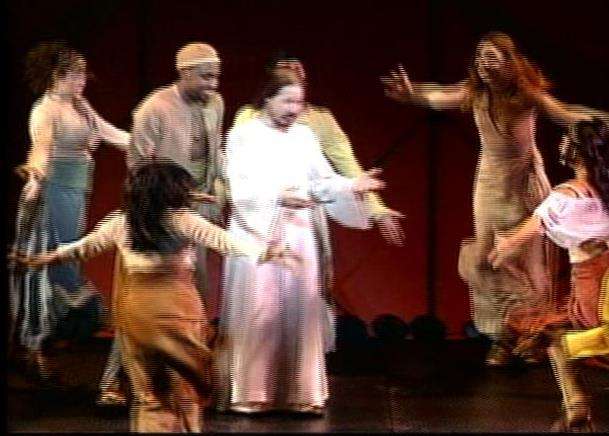 The internationally-celebrated Neeley also portrayed Jesus Christ in the film version. He says at first the role seemed too intimidating, but it changed his life for the better, and has been his for more than 30 years.
Ted Neeley: "From that point until now, it's just grown more deeply respectful. I've grown more deeply spiritual and thankful to be a part of the piece."
Grammy winner Corey Glover of Living Colour plays Judas. It was this show, he says, that influenced him to become a singer.
Corey Glover, "Jesus Christ Superstar" actor: "Really, it is a dream come true 'cause I saw this movie as a kid in the movie theater, and it really, really changed my perspective on a lot of things."
Glover and Neeley believe their production does that for a lot of people. After all, they say it is considered the "greatest story ever told."
"Jesus Christ Superstar" has five more performances at Kingsbury Hall through Sunday night.
×
Most recent Utah stories