Estimated read time: 2-3 minutes
This archived news story is available only for your personal, non-commercial use. Information in the story may be outdated or superseded by additional information. Reading or replaying the story in its archived form does not constitute a republication of the story.
Samantha Hayes ReportingA Minnesota couple on the run since being charged with sexual assault nearly 20 years ago has been arrested in a suburban Salt Lake home. Now investigators want to know if they've engaged in any of the crimes they're accused of, in Minnesota, here in Utah.
Utah authorities will help their counterparts in Minnesota anyway they can. But they're also very interested in just what this couple has been up to since fleeing Minnesota in 1984 as an investigation was closing in.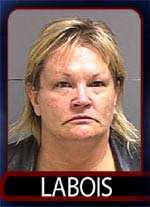 Edward and Karri Labois were arrested at their West Valley home Monday evening. Right now, federal investigators say they are facing charges only from Minnesota, where 19 years ago they were accused of sexual assault involving one of their own children who was four-years old at the time.
59-year old Edward LaBois and his wife, 49-year old Karri Dee LaBios, have been living under the radar for nearly twenty years, the last few of them in a West Valley Home. Their past caught up with them Monday night.
Paul McCabe, FBI Agent: "Edward Labois was arrested as he brought his garbage out to the street. Shortly thereafter Karri Labios was arrested inside the house."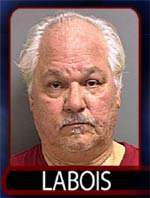 In 1984 the couple, under the last name Ekberg, escaped arrest from their home in Minnetonka after being charged with child abuse. Police documents say the couple was operating an unlicensed day care service out of their home. Under a court order the couple's four-year old daughter described a sexual game her parents called "Doctor." Police later found pictures of naked children in the home.
Amy Klobuchar, Hennepin County Attorney: "These cases can be very difficult when they are 19-years old. In this case we are very fortunate because the prosecutors and the police worked together and charged this case, so we don't have a procedural issue about whether or not we can bring the charge, because it was charged."
The Minnesota Fugitive Task Force just recently got a tip on the Dubois that led them to the Salt Lake City area. They were found under different names. For the last five years, Edward Dubois has been employed at a Work Activities Center.
Kate McConaughy, Director of Work Activities Center: "The individual in question worked as a bus driver and occassionally performed minimal repair tasks during his tenure at the work activities center."
The center says Dubois did not have contact with children because they only provide services to adults.
Federal investigators say a relative of the Dubios was in the house at the time of the arrest. They expect the woman is the now adult daughter of the couple.
×
Most recent Utah stories