Estimated read time: 2-3 minutes
This archived news story is available only for your personal, non-commercial use. Information in the story may be outdated or superseded by additional information. Reading or replaying the story in its archived form does not constitute a republication of the story.
Kimberly Houk Reporting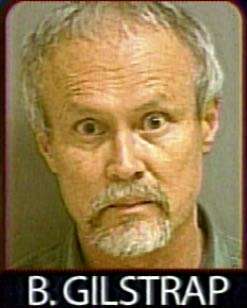 There is new information tonight about what may have caused a local dentist to apparently fly into a rage last week, stabbing his wife's male friend with a hunting knife. Police are now tracing a history of drug abuse, theft and prescription drug fraud -- all involving the dentist's wife and her alleged drug-dealing boyfriend.
Last Thursday at a home in West Jordan Ben Gilstrap stabbed 33-year old Calvin Zettler, a man he found with his wife. Now police are trying to figure out what made the dentist react so violently, and people close to him say this isn't the man they knew.
Kay Griffiths, Gilstrap's Patient: "Completely shocked by the whole thing. That is so totally out of character for him. He's a very kind man."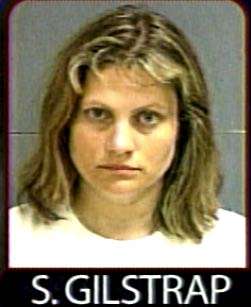 Mark Akagi, Friend: "Kind of call him Gentle Ben. He's a friendly person."
Police say Dr. Gilstrap does not have a criminal history, but his wife does. Stephanie Gilstrap and Calvin Zettler were arrested in Midvale in September for possessing meth and heroin. And the arrests don't end there for Zettler.
In 2003, he was arrested five times for drugs, theft and prescription fraud. Police say Zettler was caught by a local pharmacy trying to fill a Lorcet prescription, one Mrs. Gilstrap--who was claiming to work for her husband--called in for him.
Chief Dan Pearson, South Jordan Police: "It makes you wonder what all the history is going on there with them. They're together in Midvale and have those types of drugs with them and again out here at the house."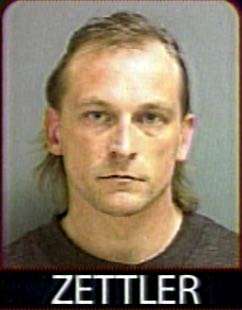 Police believe Mrs. Gilstrap and Zettler have been court ordered to stay apart. And they say Zettler could possibly be Mrs. Gilstrap's drug dealer, but they're still investigating.
Neighbors declined to go on camera, but they say Dr. Gilstrap's life has been torn apart by his wife's drug addictions, and coming home to catch her once again with the man who's allegedly her drug buddy may have been the last straw.
×
Most recent Utah stories