Estimated read time: 1-2 minutes
This archived news story is available only for your personal, non-commercial use. Information in the story may be outdated or superseded by additional information. Reading or replaying the story in its archived form does not constitute a republication of the story.
Samantha Hayes reporting Salt Lake County, is investigating an unlicenced day- care service, after a 4- month old boy died there, this morning.
At this point, the woman who providing the unlicensed care is not facing any charges
But in cases like this, it is protocol for the Health Department to do its own investigation.
Parents picked up their children from this home- early today, after hearing horrible news.
"RACHAEL SHUTT/FRIEND: MY UNDERSTANDING IS THAT ONE LITTLE BOY, WHO HAS BEEN VERY SICK JUST STOPPED BREATHING."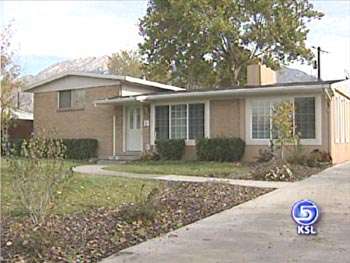 An autopsy is being performed to determine the exact cause of death. Investigators say at this point, it appears the little boy died of SIDS.
"RACHAEL: SHE LOVES THOSE KIDS MORE THAN ANYTHING IN THE WORLD AND WOULD NEVER DO ANYTHING TO HURT THEM."
Investigators also noticed anywhere from 15 to 20 other children in the home-which is not licensed for daycare.
"RACHAEL: I WAS AWARE THERE WAS NOT A LICENSE, SHE'S HAD A DAYCARE HERE FOR A WHILE WITHOUT ANY LICENSE."
The State Health Department says Utah Law requires a license for anyone providing care to more than four unrelated children in one home.
"DEBRA WYNKOOP/DIRECTOR OF BUREAU OF LICENSING: AND WHEN YOU RECEIVE THAT FIFTH AT ANYTIME YOU ARE REQUIRED BY LAW TO OBTAIN A CERTIFICATE OR LICENCE FROM THE STATE OF UTAH."
Debra Wynkoop says a license assures parents of a background check on the caregiver, as well as CPR and other basic training.
"DEBRA: I THINK WHAT THEY NEED TO BE ASKING IS WHAT IS YOUR LEVEL OF EDUCATION?, WHAT ARE YOUR RATIOS?, HOW MANY CHILDREN DO YOU PROVIDE CARE FOR?"
The health department says 2900 regulated home daycare services are provided in the State.
×
Most recent Utah stories