Estimated read time: 2-3 minutes
This archived news story is available only for your personal, non-commercial use. Information in the story may be outdated or superseded by additional information. Reading or replaying the story in its archived form does not constitute a republication of the story.
Sandra Yi ReportingMidvale Police are still sorting through hundreds of stolen items recovered last week. That's when authorities arrested a West Jordan man accused of using eBay to fence thousands of dollars.
Midvale police have been flooded with calls from burglary victims since they heard the news of the recovered items. Authorities now want to get the word out of what people need to do to get their stolen property back.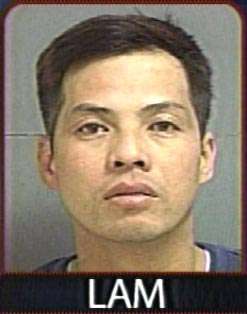 Det. Doug McGrath: "Everybody who's ever lost anything is calling and wanting to know if their property was part of the stuff that was recovered."
There's a lot of loot inside the storage shed -- big ticket items like lawn mowers, snow blowers and computers. All were stolen and listed for sale on the popular internet auction site, eBay. Police have traced some of the goods to victims in Utah and out of state.
Det. Doug McGrath: "A lot of time stolen property changes hands, it gets transported about and there's no telling on where some of it comes from."
On Friday, police arrested 36-year old Nhuam Lam. They say Lam bought the items from thieves then auctioned them off to the highest bidder. eBay records show Lam listed more than five hundred items since June. At least half of them were sold.
Det. Doug McGrath: "We don't anticipate seizing any property from people who legitimately bought it off of eBay, but we'd like to obtain some additional information from them, especially on some of the big ticket items."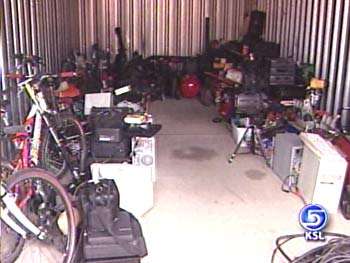 Police are now working to return the recovered goods to the rightful owners. They say victims need to file a police report because the property could be part of a larger, unsolved crime somewhere else. Lam allegedly ran a widespread ring.
Det. Doug McGrath: "We don't believe that he was the one that was going out to steal the property. He may have some involvement in that, but we believe there are other several players and those people, as far as I know, are not off the street."
A serial number and detailed description are also critical.
Det. Doug McGrath: "Hundreds, if not thousands of items each year, with just he Midvale police department, is recovered and we're never able to track back to the owner."
Lam is in jail for possession of stolen property. Police say he had an expired green card and the INS may get involved.
If you think one of the stolen items may be yours, you should call your local police agency first and they will get in touch with Midvale Police.
×
Most recent Utah stories