Estimated read time: 2-3 minutes
This archived news story is available only for your personal, non-commercial use. Information in the story may be outdated or superseded by additional information. Reading or replaying the story in its archived form does not constitute a republication of the story.
Karen Scullin ReportingTwo Salt Lake County clinics are closed for business and are the focus of an F.B.I. and State Division of Insurance investigation.
Right now agents are sifting through thousands of documents trying to determine who is behind the alleged insurance fraud scheme.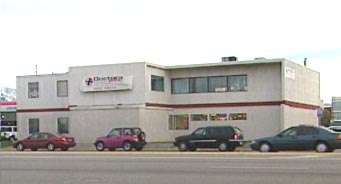 Two Doctors Plus locations were suddenly closed. A few days later the FBI and the state division of insurance moved in and hauled thousands of documents out. Boxes and boxes were loaded up into a U-Haul filled with documents, most likely papers that will prove or disprove allegations of insurance fraud.
Bob Wright, FBI: "The evidence that was obtained today will be reviewed for evidentiary value and how it might fit into our case."
The FBI says they took data from two Doctors Plus locations, one in Salt Lake County and one in West Valley City, along with items at a storage facility.
The clinics are now closed, but had been mostly servicing patients who needed chiropractic or medical care following an auto accident.
Bob Wright: "We're looking at all aspects of the billing cycle and ensuring that whatever was billed for, the procedure actually happened."
The state division of insurance points out that health insurance fraud costs Americans thirty billion dollars a year. Add in medicare and medicaid fraud --it becomes a 130 billion dollar a year problem. In the end, insurance fraud costs each and every one of us 960 dollars a year.
In the Doctors Plus case the FBI says they're likely dealing with a multi-level insurance fraud scheme.
Bob Wright, FBI: "Primarily looking at fraudulent medicare, medicaid and other types of insurance billings."
The state division of insurance makes it clear there are no charges yet, but investigators suspect that the owners and a doctor may be involved in the scheme.
The sign on the door says the clinics moved their operation out of state. The owners could not be located for comment.
×
Most recent Utah stories