Estimated read time: 2-3 minutes
This archived news story is available only for your personal, non-commercial use. Information in the story may be outdated or superseded by additional information. Reading or replaying the story in its archived form does not constitute a republication of the story.
John Daley ReportingA man is in custody tonight after a confrontation with police in Salt Lake this morning. He's wanted in connection with the mysterious disappearance of a woman in Nevada.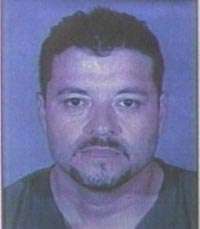 It was a dangerous showdown in a Salt Lake parking lot this morning as police tried to track down a man linked to a possible murder case in Nevada. Police in Carson City, Nevada called the Salt Lake County Sheriff's Department to tell them they were looking for a man name Juan Carlos Tellez, and that he may be here.
They then got a tip he would be might show up at the apartment complex, and staked out the location. When deputies confronted Tellez, police say he drew a weapon. Witnesses said they heard shots and saw police try to stop the man with a car. Tellez was injured and was taken to the hospital with non-life threatening injuries.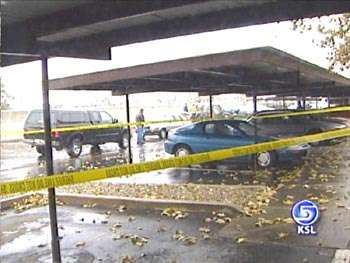 Jared, Witness: "I think one of the sheriffs hit him so most likely he tried to jump and he got clipped by the thing. 'Q-The Bumper?' Yeah, most likely the bumper of the Durango."
Det. Kevin Joiner, Salt Lake City Police: "Came across homicide suspects here today. One of those suspects went to draw a weapon from his waistband. The deputy took the appropriate action to keep himself and the other officers safe and that suspect is currently in the hospital in bravo condition."
Bravo means "fair" condition.
Carson City Police wanted to question Tellez in the disappearance 11 days ago of Bertha Anguiano. Her 3-year-old son was found abandoned and bloodied about a week ago at a store about 12 miles from the family's home. The boy told police that his mother had been pushed from a truck and killed.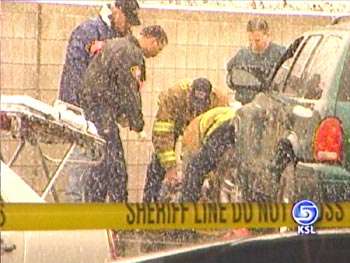 Police say Tellez became a key figure in the case because he was seen at the home a week before the woman disappeared. As we say--he is in police custody tonight. Police also arrested another man who was with Tellez.
×
Most recent Utah stories