Estimated read time: 2-3 minutes
This archived news story is available only for your personal, non-commercial use. Information in the story may be outdated or superseded by additional information. Reading or replaying the story in its archived form does not constitute a republication of the story.
Sam Penrod ReportingA wild ride for some students in Monticello, after the driver abandoned his usual route and took the kids off-road. That driver is now in jail for essentially kidnapping the children.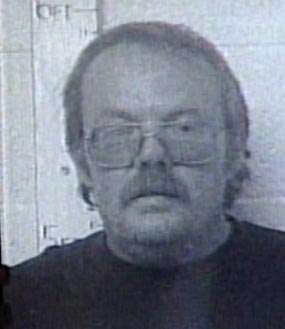 By all accounts, the bus driver snapped, after apparently suffering some sort of mental breakdown.
And tonight, parents in Monticello are trying to help their children recover from a wild and at times terrifying bus ride.
As elementary students living in the outlying areas of Monticello got onto the school bus Monday morning, none of them could have predicted what would happen next.
Students tell a frightening tale of when their bus driver lost it.
Brandon Crowley/ Student: "He went on the usual route, but he didn't pick anybody else up."
Kyrie Walker/ Student: "He wasn jerking the bus around and turning corners really fast."
As bus driver Rodney Munson continued towards Monticello, students say he appeared angry and disoriented, and the situation kept getting worse.
Sylvia Demille/ Parent of Students: "One of my children has whiplash. The others have a few bruises. The bus hit a car and made the car spin around, and my kids were thrown into the window or onto the floor."
When the bus got to Monticello, instead of stopping at the nearby school, the driver drove to the LDS temple, ramming the bus into the curb.
Kyrie Walker/student: "He got to the temple and he got out and was pounding on the temple gates, saying, 'I'm lost, I'm lost.'"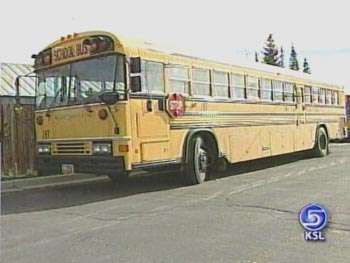 Brandon Cowley/student: "He was just walking around shaking the gates to the temple."
"We all got off and walked about a meter, and then we ran as fast as we could."
As students ran to Monticello Elementary, Munson, whose disabled daughter was still on board, drove the bus to his home.
He was arrested after fleeing Monticello in his personal car.
Glenn Begay/ Utah Highway Patrol: "He does not remember the occurances this morning, and it is possible he has some mental problems."
School officials credit the two eighth grade students, who refused to get off at their stop, helping to keep the elementary students safe.
Doug Wright/ San Juan County School District Superintendent: "The fact they were willing to stay on the bus and protect those younger students is very admirable."
Munson, who has worked for the school district for several years, is being held in the San Juan County jail on charges of aggravated assault and leaving the scene of an accident.
There is a real sense of relief in Monticello that no one was seriously hurt.
×
Most recent Utah stories