Estimated read time: 1-2 minutes
This archived news story is available only for your personal, non-commercial use. Information in the story may be outdated or superseded by additional information. Reading or replaying the story in its archived form does not constitute a republication of the story.
(KSL News) -- A hiker made extraordinary efforts and managed to save the life of his brother who was injured in a rapelling accident.
Rescuers secured Justin Harris to a stretcher this afternoon in the Baptist Draw area of the San Raphael Swell in Emery County. Then with ropes they pulled him up an 80 foot cliff to a medical helicopter.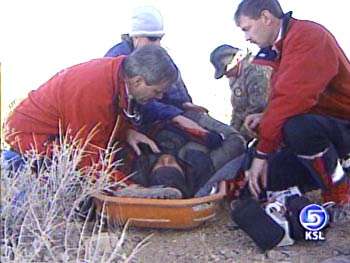 The ordeal started Saturday when the men were rappelling down that same cliff. Justin Harris fell and broke his leg.
Jeremy Harris, who has an artificial hip, left his injured brother with clothing and food while he hiked for 22 hours in the dark and freezing temperatures. He alerted rescue teams late last night.
Jeremy Harris, Brother: "It was really scary at a few points. Um, I'd break down, think I wouldn't make it, think I was going to die in the canyon, think my brother was going to die in this canyon. But I had to; I had the drive of 'I've got to get my brother out of here' and that kept me going."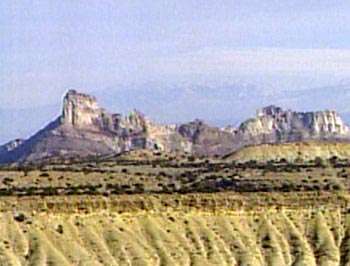 Justin Harris is being treated at a local hospital and is expected to be okay.
A deputy was injured in the complicated rescue process but is also expected to be OK.
×
Most recent Utah stories