Estimated read time: 1-2 minutes
This archived news story is available only for your personal, non-commercial use. Information in the story may be outdated or superseded by additional information. Reading or replaying the story in its archived form does not constitute a republication of the story.
Jill Atwood ReportingTwo people arrested here in Utah for allegedly sexually abusing their daughter are free tonight. Today the charges against Edward and Karri LaBois were dropped by authorities in Minnesota.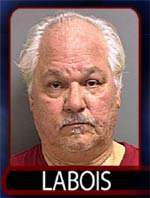 The couple got their release papers just a short time ago and walked out of the Salt Lake County Jail, ending a 19-year old investigation. Basically what happened here is their daughter won't testify against them; she claims there was never any abuse.
This all started back in 1984 when their then four-year old daughter told a psychiatrist about sex games at her parent's home daycare. Police interviewed the child and later found naked pictures of other children in the couple's home.
Charged with sexual abuse and fearing they would lose their child, the couple ran and ended up here in Utah under different names.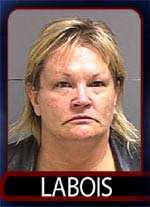 Today after looking at the case again, Minnesota prosecutors say a 19-year old interview with a four-year old just won't hold up in court, especially since now she denies anything ever happened.
Amy Klobuchar, Hennepin County Attorney: "Also when the investigators looked at the pictures, while they were naked pictures of the child in the bathtub and in the swimming pool they weren't overly sexual and the book that was found was about adults. That alone wouldn't have given us the evidence to move forward."
All along the Labois' s have said they were innocent and victims of a witch-hunt. Prosecutors say without the 23-year old's testimony they just don't have a case.
×
Most recent Utah stories