Estimated read time: 2-3 minutes
This archived news story is available only for your personal, non-commercial use. Information in the story may be outdated or superseded by additional information. Reading or replaying the story in its archived form does not constitute a republication of the story.
John Daley ReportingA holiday blessing for a Utah family as a pair of brave neighbors rescue their boy from icy waters. The parents of five-year-old Jacob Tanner are giving thanks over and over!
This morning the boy fell into a pond near his home and was struggling to stay afloat in frigid water when his neighbors came to the rescue.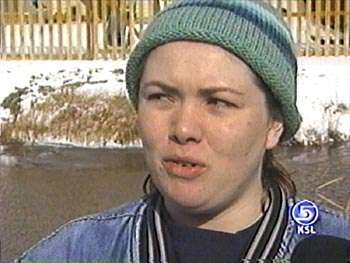 Whether an adult or a child, if you fall into wintertime water it's only a matter of minutes before hypothermia sets in. No doubt about it, when a little boy fell into this pond this morning it was a close call.
The pond looks calm now, but this morning it was the scene of a close-call survivor's story. After a snow storm hit last night it was partially frozen at 10 a.m. About that time a pair of boys tried to test the ice and cross. About half way across, one fell through.
That's when Cathy Manning's normal morning routine was shattered. She just happened to be outside shoveling the snow when she heard the sounds of a child screaming.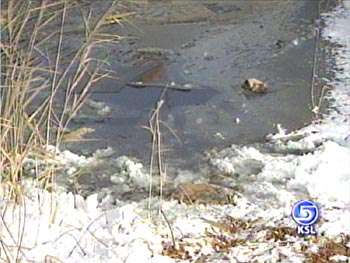 Cathy Manning, Rescuer: "I heard someone yelling 'Jacob paddle, Jacob paddle' and I looked up and there was a little boy in the middle of the pond, kind of bobbing up and down, below the water and coming up. I yelled 'Are you guys ok?' and I realized that was a stupid question."
There was nothing stupid about what she did next. She flipped her shoes off, yelled for some other neighbors to help, leapt in the pond and doggie-paddled towards the face-down boy.
Cathy Manning, Rescuer: "I kind of turned him around and lifted his head above the water and he just felt really stiff and his eyes were open and he was breathing, but he looked like he was in shock."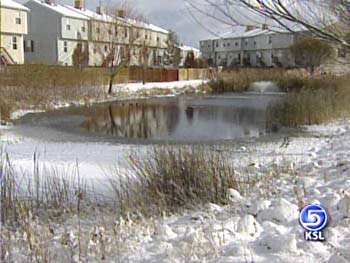 Another neighbor pulled the boy to shore, clawing through the ice and cutting his hand in the process. Then the call went out to 9-1-1. Running through Cathy Manning's mind was the panic any mother would feel.
Cathy Manning, Rescuer: "I have two kids of my own. I have a four-year old. And I just was terrified he wasn't going to be alive."
Capt. Bob Fitzgerald, West Valley City Fire Dept.: "If these people weren't close by this would have been a completely different outcome."
Cathy Manning, Rescuer: "I'm so thankful I heard them, I'm so thankful I went out."
So tonight one family can be thankful for a simple twist of fate when their young boy needed help the most--a pair of bystanders heard the calls and came running. Jacob Tanner was taken to Primary Children's Hospital where he was treated for hypothermia.
×
Most recent Utah stories