Estimated read time: 2-3 minutes
This archived news story is available only for your personal, non-commercial use. Information in the story may be outdated or superseded by additional information. Reading or replaying the story in its archived form does not constitute a republication of the story.
Sam Penrod Reporting"Because of a certain judge in fourth district court that let him out on his own recognizance, I want to be here to see what the other judges are going to do with him."
Neighbors come to court today to see a man that a judge released a week ago on his own recognizance. The case draws a lot of criticism, because many people consider Michael Pino a career criminal. Eyewitness News uncovered this story last week, and we've been keeping track of it ever since.
Our story last Thursday was about how Michael Pino was released on his own recognizance, after being arrested the day before by the SWAT team. To his credit, he showed up to court today on time, like he was supposed to.
Prosecutors filed three more felony charges against him in the courtroom, meaning he has 18 separate felony counts pending against him right now.
Michael Pino walked into court without saying a word to us. In court he was read the charges against him from an arrest last Wednesday when narcotics officers served a search warrant. Police say they found drugs as well as a vast amount of stolen property.
But Judge Claudia Laycock ruled the paperwork filed by the police was incomplete and let Pino go on his own recognizance. Pino's attorney says the judge was only doing her job.
John Easton, Defense Attorney: "The judge didn't release Mr. Pino because of his criminal record or the allegations. The judge released him for a lack of probable cause, because the arresting officers didn't put the facts tying Mr. Pino to any of the drugs or stolen property."
Neighbors are fed up, though, because Pino has 15 other felonies against him in the court system right now, yet he keeps getting arrested.
Mont Barney, Neighbor: "When do you start paying for your crimes? Look at all the people he's victimized."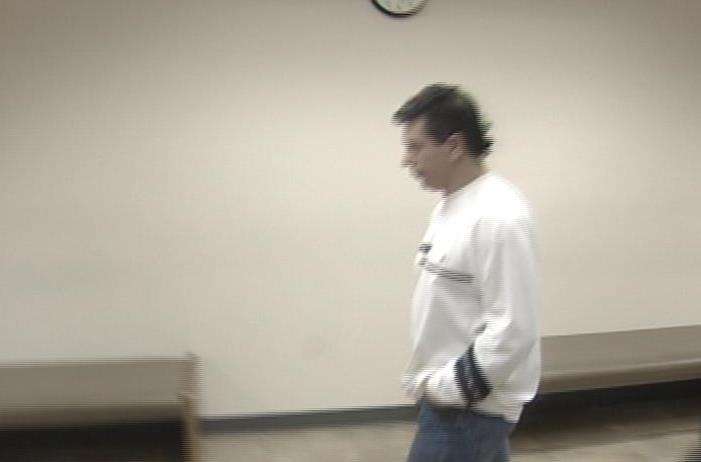 The neighbors woke up early in the morning as the SWAT teams served a no-knock search warrant at Pino's apartment, only to see Pino back home the very next day.
Mont Barney, Neighbor: "They solved 10 burglaries the other day, when they served that warrant. All the drugs they took out of the house, all the cash they took, all the paraphernalia."
Utah County jail records show Pino has been arrested 28 times with 10 arrests in the last couple of years. His attorney insists Pino is trying to take responsibility.
John Easton, Defense Attorney: "He showed up here to court today, he's ready to take responsibility, should he be convicted, but I think it's been blown out of proportion."
We also talked to Pino's landlord, who told me that yesterday they were finally able to evict him from his Provo apartment after trying for six months to get him out.
Pino will back in court later this month.
×
Most recent Utah stories