Estimated read time: 3-4 minutes
This archived news story is available only for your personal, non-commercial use. Information in the story may be outdated or superseded by additional information. Reading or replaying the story in its archived form does not constitute a republication of the story.
Debbie Dujanovic Reporting
Produced by Kelly JustAn exploding industry with sales in the billions. A drink so popular, you can order it up dozens of different ways.
We decided it's time to put local stores that sell it to the test. Investigative reporter Debbie Dujanovic caught some super-sizing a stimulant not everyone can handle.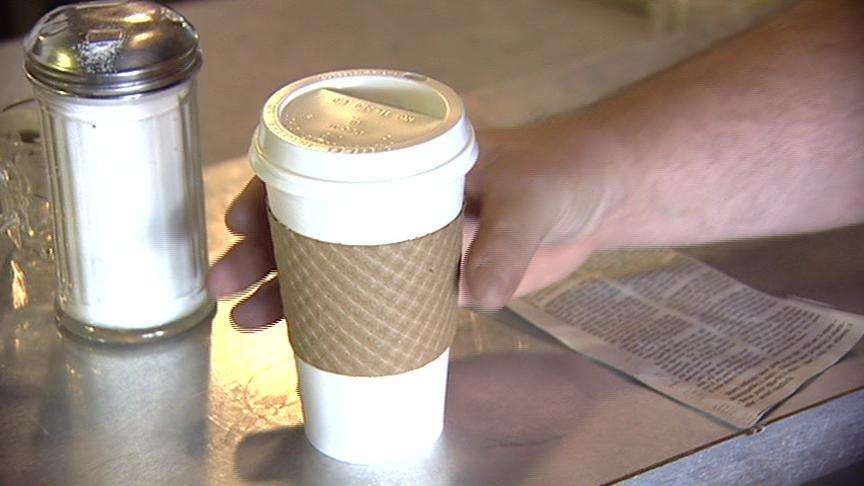 It's mind-boggling. Every week Americans drink 2.5 billion cups of coffee. Of that, 25 million are decaf. Or are they? Since no one in government tests to see if regulations are followed, we did.
There are very specific reasons people choose decaf, such as pregnancy, to get more rest, or stay calm.
For some, it's a little more serious.
"I started getting heart palpitations."
Question is, how do you know you're getting decaf?
Customer: "I don't know."
Customer: "You have to just put your trust and faith in the people making it."
Customer: "I trust the Barista."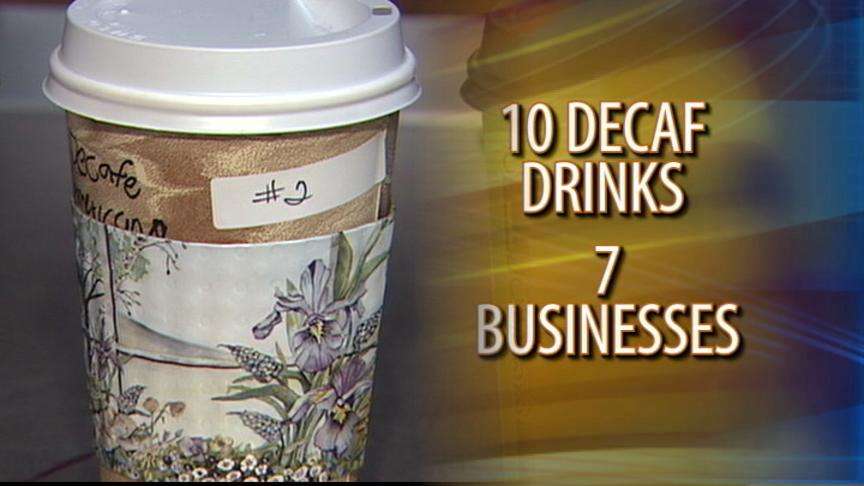 We decided to try something a little more scientific. We hit drive-through windows and coffee shops across the valley, each time placing the same order.
"Can I get a 16-ounce decaf vanilla latte?"
"That's decaf?"
"Can I get a medium decaf coffee?"
"Make mine a decaf."
"Is that decaf?"
"Yes. Thanks. See you later."
We bought 10 decaffeinated coffee drinks from seven national chains and local businesses, then dropped them off at Data Chem labs in Murray to see if we really got what we ordered.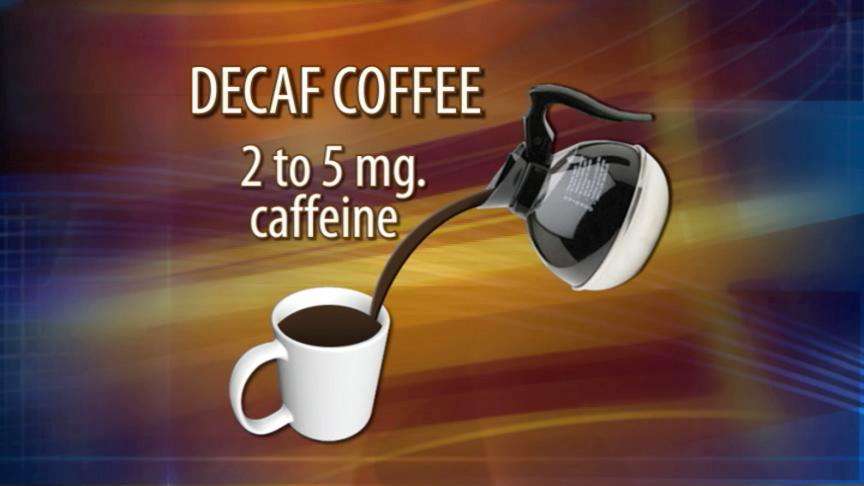 Keep in mind, the Food and Drug Administration says that in order to be called decaf there must be only two to five milligrams of caffeine per eight-ounce cup.
Of our 10 samples, only three met that standard-- the brewed decaf from Burger King and McDonald's, plus a latte from Beans & Brew. Six other drinks ranged from just above that five milligrams to triple the amount of caffeine allowed in a cup of decaf. And one had 78 milligrams, what you'd get in a regular cup of joe.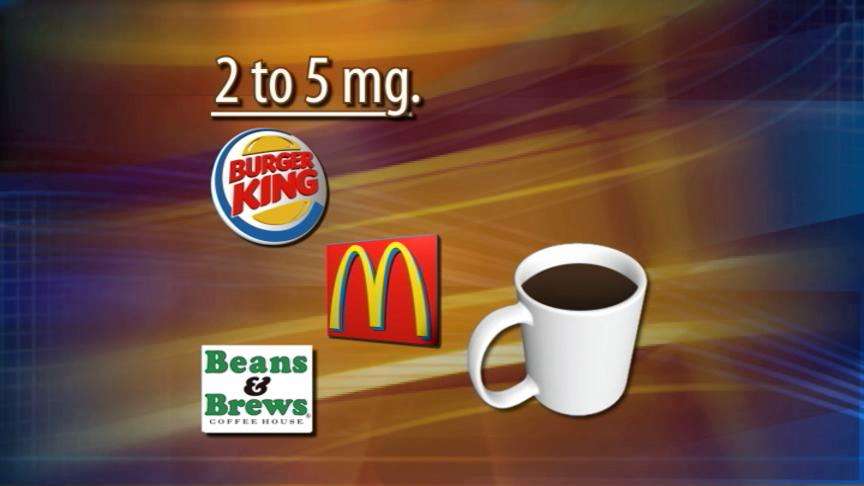 Dr. Brent Muhlstein, LDS Hospital: "You got the wrong kind of coffee."
We took our results to Dr. Brent Muhlstein, Chief Cardiologist at LDS Hospital. When his heart patients order decaf, it's critical they get exactly what they order.
Dr. Brent Muhlstein, LDS Hospital: "If you get real coffee it can trigger your arrhythmia."
As for the other decaf coffees we ordered that weren't really decaf either, Dr. Muhlstein says they didn't contain enough caffeine to do any real harm.
Ryan Corbin, Java Jo's Owner: "It's a surprising result, really."
Ryan Corbin owns Java Jo's. His decaf scored three times above the FDA limit. He suggested either our tests were wrong or there was a problem with the beans. It's not his fault.
Ryan Corbin, Java Jo's Owner: "We're certainly not trying to caffeinate the Utah public."
Now remember, our tests were based on an eight-ounce cup of decaf, not the more popular 12-, 16- or 20-ounce orders -- the bigger the drink, the more caffeine. You can see our complete results, read more company responses, and learn more about the caffeine content of other foods and drugs by checking the links above.
×
Related links
Most recent Utah stories