Estimated read time: 2-3 minutes
This archived news story is available only for your personal, non-commercial use. Information in the story may be outdated or superseded by additional information. Reading or replaying the story in its archived form does not constitute a republication of the story.
Karen Scullin ReportingThe police officer who stopped an apparent kidnapping just in time says he was just glad he intervened before it was too late. Sgt. Bryan Jewkes first thought he was dealing with a drunk driver, but when it was all over he realized he may have saved a woman's life.
Alma Majarrez says she thought she was going to die when she was allegedly kidnapped at gunpoint by Benjamin Marques.
Sgt. Bryan Jewkes was driving south on I-15 when he saw a car weaving, so he first thought the driver was drunk.
Sgt. Bryan Jewkes, Salt Lake City Police Dept.: "The brakes kept coming on so you'd see the rear of the car kept coming up like that. Swerving off the shoulder and coming back on the freeway."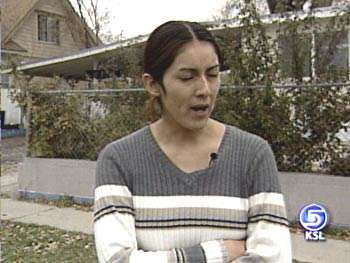 But the officer pulled up alongside the suspect's car and quickly saw what was really happening.
Sgt. Jewkes: "I could see there were two people in the car struggling…She said she was trying to jump out and that he pulled her back in by her hair and actually bent over and bit her on the leg."
The suspect pulled over. That's when Sgt. Jewkes pulled in front of him and turned on the red and blue lights of his unmarked police car.
Sgt Jewkes got out of his car and started walking towards the suspect's car. When he reached the passenger door he found the victim hysterical, so he quickly removed her from the man she believed was about to kill her.
The victim told police Marques followed her after she left Seven-Eleven on North Temple, forced her off the road, then kidnapped her at gunpoint.
Sgt. Jewkes: "I asked her what the problem was, what kind of relationship there was. She said she didn't have no relationship whatsoever. That he told her he was taking her up to the mine and he was going to kill her."
Marques allegedly tossed the pistol used to kidnap the woman out the window; investigators found it alongside the highway.
Police say the two only briefly met when the victim's husband sold Marques a car two weeks earlier; the same car he used to kidnap Majarrez. She says she didn't even know his name.
Marques was arrested and booked on charges of aggravated kidnapping and aggravated assault.
×
Most recent Utah stories