Estimated read time: 2-3 minutes
This archived news story is available only for your personal, non-commercial use. Information in the story may be outdated or superseded by additional information. Reading or replaying the story in its archived form does not constitute a republication of the story.
John Daley ReportingAt the Olympic bribery trial a key government witness responsible for overseeing Salt Lake's bid called the trial itself "ill conceived." On the stand today were two prominent businessmen, both former board members with oversight of the bid team.
A key question all along--did the board overseeing the bid know of the alleged bribes? Did they simply not want to know? Or were they mislead by Tom Welch and Dave Johnson? Today perhaps no clear answer emerged, but there was some fascinating testimony--including one real "Perry Mason moment."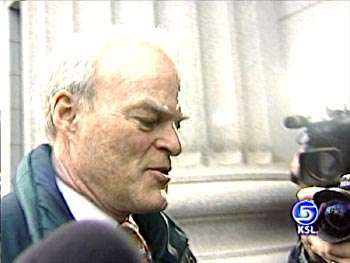 Spence Eccles was the leader of First Security Bank--and one of three Executive Committee members overseeing the bid.
Spence Eccles, Former SLOC Board Member: "Sorry to have you all out on such and early morning. But what I've got to say I'll say on the stand."
Wearing an Olympic tie, Eccles described his role mostly as a fundraiser. He was asked about 130-thousand dollars in cash Welch and Johnson were given by an Olympic sponsor, money prosecutors say was never accounted for.
Eccles said: "If it was specifically given to the bid committee then I'd expect it to be on the books."
About special treatment for IOC members, including jobs for relatives, Eccles said, "I did not know of it. I would not have authorized it without knowing details."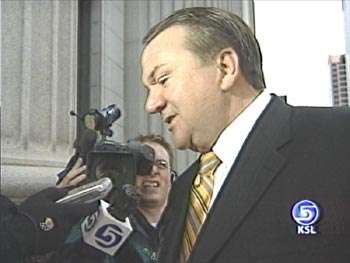 On cross-examination he provided some of the most memorable testimony so far saying Olympic gift-giving was "common and mandatory." He then dropped a bombshell saying, "this is an ill-conceived trial. I know of no law that was broken and I think judgment calls have been made that I would not have supported."
The comment delighted the defendants.
Tom Welch, Former SLOC President: "Ya know I was very appreciative. I've always thought that Spencer Eccles was a standup guy and he proved that today."
Former board chair Frank Joklik too testified that he did not know about the alleged bribes, he didn't recall if the board raised concerns about spending categorized as NOC, and he never saw a bid committee budget document listing the kids of IOC members getting financial assistance. He portrayed his role as rather ceremonial, saying he devoted a relatively small amount of his time to the bid.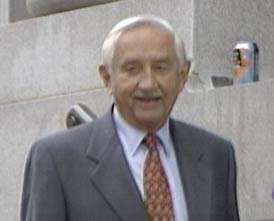 Tom Welch, Former SLOC President: "He comments that he's been involved maybe twenty percent of his time. And yet when you start looking at his involvement, it was far greater than that. But he has to live with himself."
Joklik is expected to be back on the stand tomorrow.
×
Most recent Utah stories