Estimated read time: 2-3 minutes
This archived news story is available only for your personal, non-commercial use. Information in the story may be outdated or superseded by additional information. Reading or replaying the story in its archived form does not constitute a republication of the story.
Karen Scullin ReportingBrazilian police are investigating the violent attack of a man and woman who have strong ties to Utah. Investigators say Todd Staheli and his wife were attacked in Rio de Janeiro. Todd Staheli is dead. His wife Michelle, is in serious condition.
Todd Staheli was the director for gas and energy for Shell and recently moved his family--including his wife and four children-- to Rio De Janeiro where they lived in a luxurious and guarded condominium.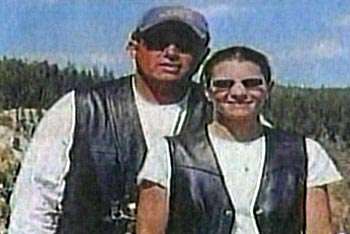 A Shell spokesperson says Todd Staheli and his wife were found Sunday by their ten year old son. Their three other children were also home at the time. Rio de Janeiro police say Staheli was found bleeding from wounds that could have been from an axe and died moments later.
Michelle Staheli was rushed to a hospital and remains in a coma with a severe head injury. Investigators say there were no signs of a break-in or robbery in the house and they have no motive. Security equipment at the condominium did not register anything suspicious and the guards there say the Stahelis had no visitors.
Staheli was a graduate of Utah State University and graduated from BYU.'s law school in 1991. He served an LDS mission in Australia in 1983. He has four children ages three, eight, ten, and thirteen.
Kurt Hancock went to high school with Todd Staheli and they attented the LDS Mission Training Center together.
Just a few years ago they met for dinner to catch up.
Kurt Hancock/ Friend: "I loved him as much as I loved any of my other brothers. The last time I saw him, when we met him for dinner, this tells you a little bit about his character. I met him just pulling into his mother's driveway. He got out of his truck and gave me a great big bear hug. That's what I'm going to miss the most. It didn't come often, but I don't think I'll see that again, will I?"
Both Todd and Michele were from Utah, and neighbors say after being transferred to locations all around the world for the Shell corporation, were happy to buy property in Eden about a year ago.
Marilyn Brown/ Eden Neighbor: "We knew them when they first came from Saudi Arabia, and then went to England, and then just this past summer they transitioned down to South America."
Rio has one of the world's highest murder rates, and street robberies involving shootings are commonplace, but foreigners rarely fall victim to violent crime, especially in luxury neighborhoods.
Right now there are very few leads.
×
Most recent Utah stories