Estimated read time: 2-3 minutes
This archived news story is available only for your personal, non-commercial use. Information in the story may be outdated or superseded by additional information. Reading or replaying the story in its archived form does not constitute a republication of the story.
Sandra Yi ReportingSome kids in Utah are helping their peers thousands of miles away. It's part of a nationwide project among American kids to rebuild schools in Iraq.
The project is a joint effort called 'Operation Caring Hands'. It's a personal cause for one woman who's a teacher and a mother of soldiers. Marilyn Johnson is on a mission of hope.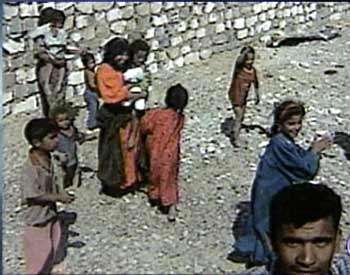 Marilyn Johnson: "Of course my heart is there because my children are there, but I know how important it is to them."
Three of Johnson's sons are National Guardsmen stationed in Baghdad. They, along with other Utah soldiers, recently started a humanitarian project and adopted two Iraqi schools. It's a cause, close to Johnson's heart; she's a first grade teacher at James E. Moss Elementary School.
Marilyn Johnson: "It just thrills me that we're able to help in any way possible, that we're able to be involved in education because I personally am dedicated to education."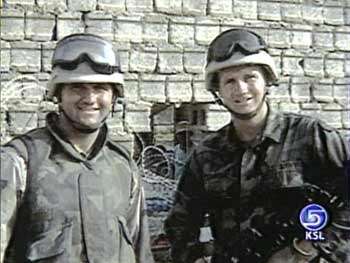 The soldiers are rebuilding the schools, including painting and fixing the plumbing. Johnson says the conditions there are poor. She says there are only two qualified teachers for the 12 hundred students. The others are volunteers. And there are more than 100 students in each class.
Marilyn Johnson: "They have no supplies in the school. Right now, our government and their government, neither one are equipped to take care of the schools, so they're relying on public donations to take care of this."
Johnson couldn't say no when her sons asked her for help. She has since organized her own humanitarian project to provide school supplies and other necessities to the Iraqi children. Her own school is involved. She hopes to get many more to pitch in, in what the soldiers are calling 'Operation Caring Hands'.
Marilyn Johnson: "Education is the number one priority as far as they're concerned. And they know that these schools need to be up and running and have a place for these children to be off the streets."
×
Most recent Utah stories