Estimated read time: 1-2 minutes
This archived news story is available only for your personal, non-commercial use. Information in the story may be outdated or superseded by additional information. Reading or replaying the story in its archived form does not constitute a republication of the story.
Jed Boal ReportingThe early season snowfall makes skiers and water managers happy; even some of the people who have to clean it up root for the big dumps.
They keep an eye on the weather reports. They get out of bed long before the sun comes up. They need snow to make money. While most of us dread the backbreaking task of shoveling the driveway, others look forward to big snows, pray for them and bank on them.
Frequent snows mean frequent paydays for the businesses that push it away.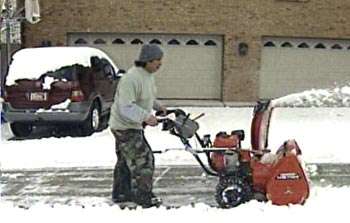 Dave Rasmussen, Rasmussen Lawns and Landscape: "We hadn't even started this time last year. Already this year we've had five pushable storms. It's been incredible."
Last year, Rasmussen's business was only out with the plows five or six times all winter, but they were lucky because they have contracts up in the benches. Some companies down in the valley didn't get out once.
They work lawns during the summer and plow in the winter.
Dave Rasmussen, Rasmussen Lawns and Landscape: "It's kind of what drives us through the lean months, so you depend on a little bit of snow."
It's expensive to own and maintain the equipment, especially when it doesn't pay for itself.
Dave Rasmussen, Rasmussen Lawns and Landscape: "In a year like last year when there was no snow, that's a lot of debt to carry forward. In a year like this, it looks like it's plenty, and hopefully it will keep coming."
Just like skiers or kids hoping for a snow day, these businesses live and die by the winter weather reports.
×
Most recent Utah stories