Estimated read time: 1-2 minutes
This archived news story is available only for your personal, non-commercial use. Information in the story may be outdated or superseded by additional information. Reading or replaying the story in its archived form does not constitute a republication of the story.
Jill Atwood ReportingAnother baby dies in an in-home daycare, this time in West Valley City. The woman told the baby's mother the child was asleep when she picked him up, but the mother quickly realized the baby wasn't breathing.
Officers say there are no signs of abuse, and in fact it looks like the baby died of SIDS. Still they are troubled by this case because the woman was not licensed by the state to care for kids.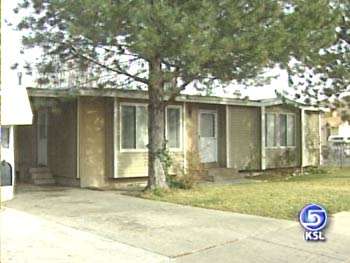 It happened at a West Valley home late yesterday afternoon. The child was pronounced dead a while later at the hospital; that's when police were called. According to the health department, the woman who runs the daycare was licensed initially but that license was revoked back in July of 2002 because she was caring for too many infants.
Police are still investigating, but say there are a few things that just don't add up with the woman's story.
Craig Black, West Valley Police Department: "The daycare provider has told our detectives some information that is not exactly consistent with things that we learned in the autopsy. And also observing the scene we are going to examine those inconsistencies."
Once that's done they will present their case to the district attorney to see if they think anything criminal happened in this case. Apparently the woman was misrepresenting herself to the parents by waving a license. Of course a license had been not valid for sometime.
If you ever have a question about your daycare provider you can always double check with the health department.
×
Most recent Utah stories