Estimated read time: 2-3 minutes
This archived news story is available only for your personal, non-commercial use. Information in the story may be outdated or superseded by additional information. Reading or replaying the story in its archived form does not constitute a republication of the story.
Jed Boal Reporting Federal Agents want to track down a person who interfered with flights landing at Salt Lake International Airport. The FBI reports that someone flashed a laser in the cockpits of planes.
This kind of crime first surfaced a couple of years ago at the airport. In each of the last two nights, someone with a green laser tagged planes on approach. Federal investigators do not consider it a prank to shine a laser at an airborne plane or helicopter.
Patrick Kiernan, FBI: "Any time you do something to incapacitate a pilot with his vision as he approaches an airport, it is a very serious matter."
During the last several years the FAA got serious about laser flashing, and concluded a laser beamed into the cockpit endangered the passengers, the pilots and the public.
The FAA put out an advisory two years ago saying that studies show laser exposure to air crews may cause hazardous effects, like flash blindness and even permanent visual impairment which could affect the ability of crews to carry out their responsibilities.
Air traffic controllers and pilots report all incidents. Two years ago, Homeland Security even suggested terrorists might try to bring down aircraft by blinding pilots with lasers. The FBI is investigating four or five flashings of commercial and private aircraft each of the last two nights.
Patrick Kiernan, FBI: "Unless the person continues to do it, or talks about it, it is a difficult thing to track down."
I talked with a Delta Airlines pilot while he was in his cockpit getting ready to fly to Las Vegas. He said his co-pilot had received a notification last night on approach to be aware of any laser beams coming from the ground.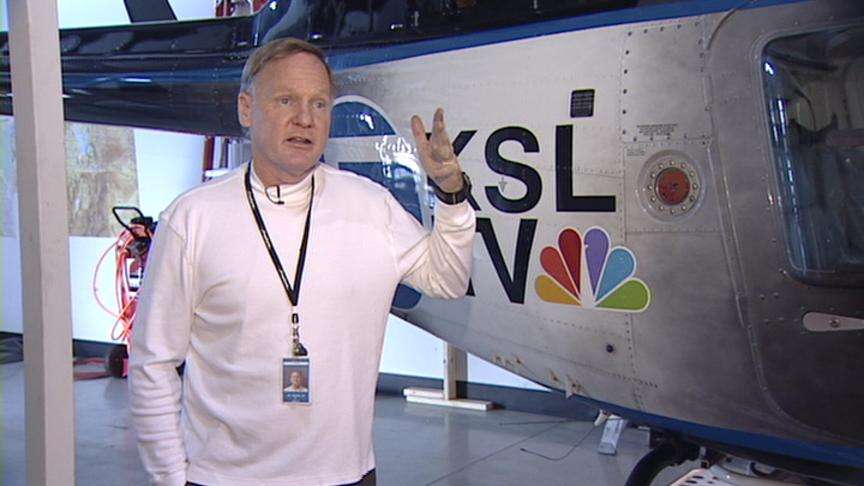 Chopper Five pilot Fritz Holly suggests they may renew alerts tonight. He says an intense flash of light could easily cause trouble for a pilot on approach.
Fritz Holly, Chopper Five Pilot: "The approach stage of a helicopter or airplane is the most critical, when you need to be visually looking outside for your reference to come in to land."
Two year ago the FAA had totaled 200 laser flashings over seven years in the Western US. In New Jersey, a man pleaded guilty to shining a laser into a plane as it passed 3,000 feet over his back yard.
FBI Contact Information: 801-579-1400
×
Most recent Utah stories