Estimated read time: 1-2 minutes
This archived news story is available only for your personal, non-commercial use. Information in the story may be outdated or superseded by additional information. Reading or replaying the story in its archived form does not constitute a republication of the story.
(KSL News) -- A devastating and deadly night as several homes go up in flames.
Firefighters battled two fires in Salt Lake City and one in Lehi.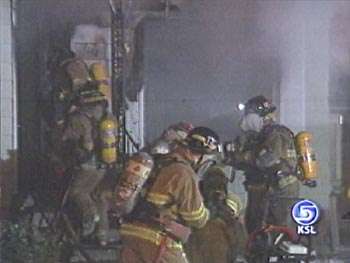 A two alarm fire ripped through a small one story home on Salt Lake's West side, near 1228 W. 800 South, trapping one resident inside a bathroom.
Cesar Garcia, Neighbor: "I just heard a man screaming and like flames that were cracking."
Joy Duke, Neighbor: "The fire was coming out the front door and it was coming out the front window engulfing the front part of the house."
Firefighters were able to pull him from the home. But he died later at the hospital from his injuries.
Two of his dogs also died in the fire. Two other people are recovering from minor injuries.
Crews don't know if they lived in the house... or if they were trying to rescue the man.
The cause of the fire is now under investigation.
Salt Lake City fire investigators are also scouring this house on Michigan Avenue looking for clues about a fire there. A fire broke out at about 8:30 p.m.
The house was being remodeled and no one was inside.
Firefighters say when the arrived, flames were shooting from the roof. They think the fire may have started in the attic.
Damages are estimated at about 100-thousand dollars.
And in Lehi, yet another house fire does extensive damage.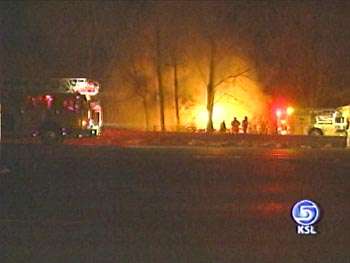 When firefighters arrived, the home, located at 945 E. State Street, was fully engulfed in flames. Crews were able to put the fire out rather quickly.
Witnesses say it appears the fire may have started in the front part of the house.
No one was home at the time... and no one was hurt.
The cause of this fire is also under investigation.
×
Most recent Utah stories