Estimated read time: 1-2 minutes
This archived news story is available only for your personal, non-commercial use. Information in the story may be outdated or superseded by additional information. Reading or replaying the story in its archived form does not constitute a republication of the story.
Carole Mikita reporting A family from Layton gathered in a courtroom this afternoon to receive an unusual and wonderful Christmas gift.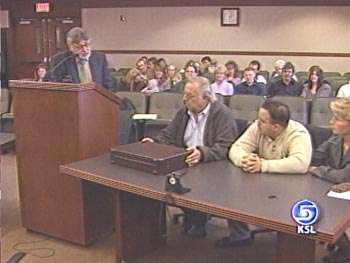 The Honorable Brent West doesn't usually allow cameras in his courtroom, but today's adoption proceeding was an exception.
The child is an adult and for the mother, this scene was deja vu.
On December 10, 1979, Cindy Martin became the first single woman in Utah to adopt a child. She remembers as if it were yesterday.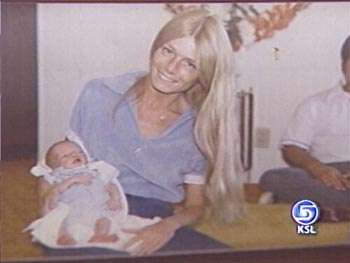 Cindy Martin Simone/ First Single Adoptive Mother in Utah: "The judge looked down and he says, 'Merry Christmas, Cindy.' He said, 'You're a mother. You have a son.' And I just-- that was it."
Cindy Martin had a man in her life, Ed Simone, who helped raise the boy. They eventually married.
But it wasn't until recently that Eddie, Jr. decided he wanted his birth certificate not to read 'father unknown'.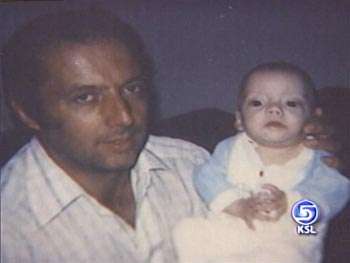 Eddie Simone, Jr./ Just adopted by father: "I took him to lunch at a restaurant in Layton and asked him if he would adopt me. Without any hestitation he said yes."
Ed Simone/ Just adopted Eddie: "Quite a shock. You always figure a kid's going to ask you for something. But it's not going to be something like that. But it's a Christmas present for me, not only for him. It's great."
Cindy Simone/ Eddie's adoptive mother: "He's my boy and now he's our boy. Now you have our last name and you're just stuck with us."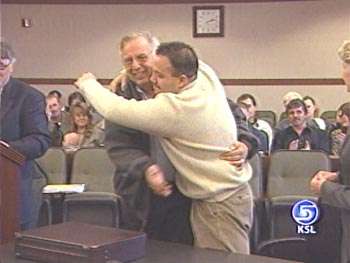 Today, the Simones are legally what they have been for years... a family.
Eddie Simone, Jr. says adoption is wonderful, no matter how old you are.
×
Most recent Utah stories