Estimated read time: 2-3 minutes
This archived news story is available only for your personal, non-commercial use. Information in the story may be outdated or superseded by additional information. Reading or replaying the story in its archived form does not constitute a republication of the story.
Richard Piatt reporting Pride is just one of the emotions in one Salt Lake City home this week.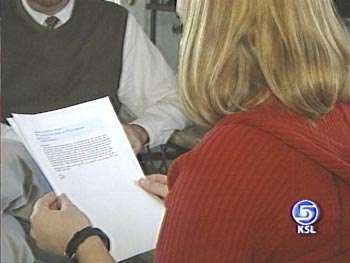 The family of 21-year-old Ryan Brescher got a unique 'heads up' about Hussein's capture Sunday.
The e-mail just said: Look for big news, I can't tell you much. It was kind of a tip-off that a young soldier had just witnessed a significant event in history.
Reading E-Mail: "I just had a nice shower, and have the next two days off over a job well done. I can't specify now the big event."
But Bryanne Brescher soon found out her husband's e-mail hinted that he was there during Saddam Hussein's discovery and capture.
A few hundred yards from the 'squirrel hole' near Tikrit, where Hussein was hiding, Specialist Ryan Brescher was manning a .50 caliber machine gun on a Humvee.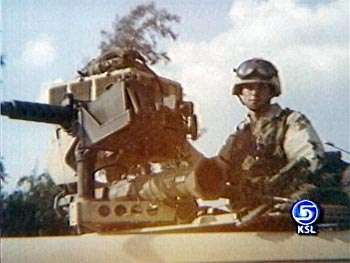 He later told his mother he saw Hussien through his night vision binoculars.
Carol Brescher/Soldier's Mother: "He could see them bring him out and put a bag over his head, and then put him in a helicopter. So he assumed at that point it was the 'big one.'"
Reading E-Mail: "All I can say about it at this time is that the news is right and I was right there doing my job when it happened."
Brescher told his story on a network morning news show Monday: Filled with emotion as he also spoke with his wife and mother.
He told them he was proud to be there for his family---especially his 17-month-old daughter.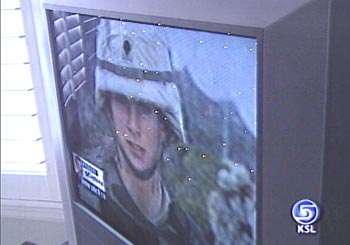 Bryanne Brescher/Soldier's Wife: "They did one of the big things they were supposed to do over there. And that makes us happier."
It will still be a bittersweet Christmas, with Ryan in the family's hearts if nothing else. But none of them are taking this moment in history for granted.
Bryanne Brescher/Soldier's Wife: "We're definitely going to miss him. We keep him in our hearts, that's how we get through every day. You never really get used to somebody being gone. You still think about them."
Carol Brescher/Soldier's Mother: "They're getting them. He says from this point on, it's going really fast. People are talking. They're much more informant, so they're going to be picking up everybody."
The family doesn't expect to see Ryan again until April, but they did get to see him in November. But his wife Bryanne says it won't really be over until everyone can come home.
×
Most recent Utah stories