Estimated read time: 1-2 minutes
This archived news story is available only for your personal, non-commercial use. Information in the story may be outdated or superseded by additional information. Reading or replaying the story in its archived form does not constitute a republication of the story.
John Hollenhorst reporting Federal agencies today announced criminal charges against members of the Skull Valley Band of Goshute Indians.
Curiously, the suspects are on both sides of a bitter dispute over nuclear waste that has torn the tribe apart.
The alleged corruption apparently took root in the Goshute's fierce internal warfare, partly fueled by millions of dollars from nuclear utility companies.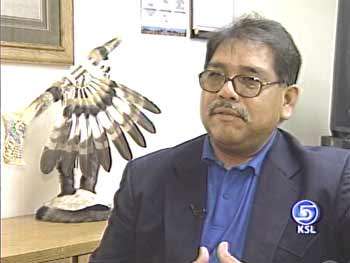 The tiny, remote reservation was targeted for nuclear waste years ago.
A group of nuclear utility companies arranged a lease with tribal chairman Leon Bear to store high-level spent fuel from nuclear power plants.
Goshute dissidents have accused Chairman Bear of lining his own pockets....and distributing nuclear waste money only to those who support the plan.
Now federal officials have accused Bear of stealing tribal funds and lying about it on his tax forms. Roughly 200,000 dollars is in dispute.
The investigation started more than three years ago on the reservation, which is formally recognized as a sovereign nation.
Paul Warner/U.S. Attorney: "But when it comes to public corruption, obviously nobody gets a king's ex."
Chip Burris/F.B.I.: "What we're talking about here is corruption. Pure and simple. Greed combined with an abuse of public trust. In this case, the Goshute tribe's trust."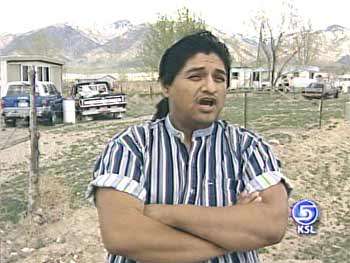 But several of Bear's critics also were indicted. Two years ago, dissidents including Sammy Blackbear, tried to take over. They withdrew about 45,000 dollars from Goshute accounts. The indictment says some of that was taken for personal use.
We spoke with one tribal member today who said the Goshutes used to get along. But the radiation "money was enormous", he says, "and greed took over at the end."
×
Most recent Utah stories