Estimated read time: 1-2 minutes
This archived news story is available only for your personal, non-commercial use. Information in the story may be outdated or superseded by additional information. Reading or replaying the story in its archived form does not constitute a republication of the story.
SPANISH FORK, Utah (AP) -- The Shell Oil executive and his wife slain in their home in Brazil were laid to rest Friday in Spanish Fork. Combined funeral services for Todd and Michelle Staheli were held at the Palmyra Stake Center.
The couple were found bludgeoned in their bed in a luxurious, high-security Rio de Janeiro condominium on Nov. 30 by their children. Todd Staheli died at the scene and his wife died four days later in the hospital.
Todd Staheli died almost instantly, police said. His wife died of her injuries four days later. The couple were found in their blood-soaked bed by two of the children, a 10-year-old son and a 13-year-old daughter.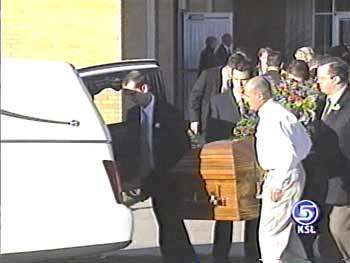 All four of the Staheli's children, ages 3 to 13, were home at the time of the murder. They are now back in Utah and staying with their paternal grandparets.
Brazilian investigators still have no suspects in the murders. Depositions have been taken from the two oldest children.
Police initially acted to prevent the children from leaving Rio de Janeiro. However, police made no objection to Mestieri's motion following two formal depositions by the older children of the slain couple.
Staheli, 39, vice president for joint ventures in the Southern Cone gas and power unit of Shell, was a native of Spanish Fork, and his wife was from Logan, Utah.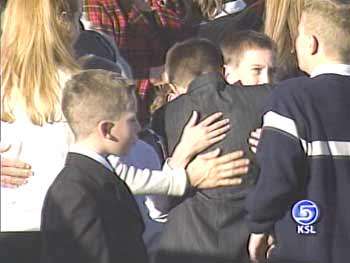 Although the homicide rate hovers around 50 per 100,000 residents in Rio, violence rarely spills into the city's high-security condominiums.
(Copyright 2003 by The Associated Press. All Rights Reserved.)
×
Most recent Utah stories