Estimated read time: 2-3 minutes
This archived news story is available only for your personal, non-commercial use. Information in the story may be outdated or superseded by additional information. Reading or replaying the story in its archived form does not constitute a republication of the story.
Keith McCord reporting A man in Washington Terrace is hopping mad this holiday season.
Somebody climbed over his backyard fence and cut down a 6 foot tall Blue Spruce tree, apparently for use as their own Christmas tree. There IS more to the story.
Paul Tippets' emotions are running the gamut right now...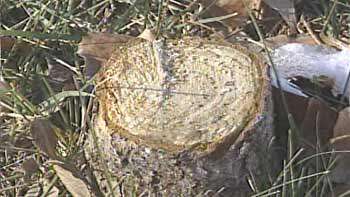 "ANGER, ANGER, ANGER! I WISH I COULD HAVE CAUGHT THEM." (Laugh)
Get this: Someone came into his backyard and cut down a 6-foot Blue Spruce and hauled it away! In broad daylight!
Paul Tippets: "That's all that's left of it right there.. just a stump. Looks like they sawed it off with a chainsaw. One of my neighbors did hear a chainsaw just for a few minutes."
He's mad, obviously. But, deep down, there's some sadness.
Tippet explains it, in a "Letter to the Editor", printed in today's Ogden Standard Examiner.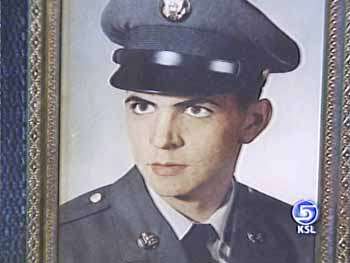 He planted the Blue Spruce several years ago in honor of his brother, who was killed in Vietnam at the age of 19. Paul planted the tree on what would have been his brother's 50th birthday.
Paul Tippets: "He was interested and liked the outdoors. So I thought that would be a good thing to watch grow in memory of him."
But, this is all that remains of that special tree. Paul noticed it was gone when he woke up Saturday morning. He assumes someone wanted or really needed a Christmas tree!
But, to steal it right from his back yard? He's still baffled.
Paul Tippets: "Well, it's probably the lowest thing I can imagine. It's the Christmas season. You're talking about giving and sharing, and here they go and steal a Christmas tree."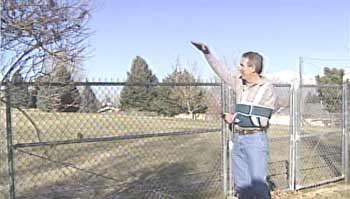 Paul has notified authorities about the vandalism; but says no one has come forward with any information yet. He does, however, have a message for the vandal:
"Hope you have a merry Christmas. You kind of ruined mine!"
Now the good news...
Paul Tippets called KSL Friday morning, and said there was a brand new Blue Spruce in his backyard! And about an hour ago, some of his co-workers came over to his house, and planted it for him!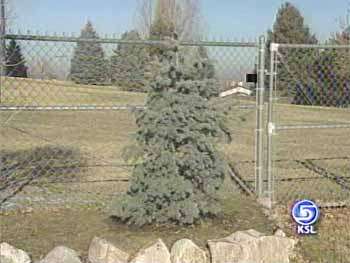 Valley Nursery in Uinta provided the tree, and we understand the Mayor of South Ogden paid for half the tree, out of his own pocket, after hearing about the situation.
×
Most recent Utah stories