Estimated read time: 2-3 minutes
This archived news story is available only for your personal, non-commercial use. Information in the story may be outdated or superseded by additional information. Reading or replaying the story in its archived form does not constitute a republication of the story.
Sam Penrod reportingDennis Harris Utah County Sheriff's Dept.: "One of the hispanic males pulled a gun and told them that they wanted all their money."
A Utah County home is robbed at gunpoint in the middle of the night--but police have arrested four suspects who have ties to a violent gang.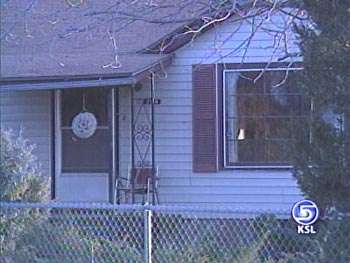 Four Salt Lake residents are in jail--suspected of the brazen robbery early this morning in Spanish Fork.
An alert Utah Highway Patrol trooper stopped the suspects in Draper about 5:30 this morning, when the suspect's car was spotted.
Four people were arrested and investigators say they have ties to the Vice Lords gang in Salt Lake.
This all started about four this morning at a house in Spanish Fork, when a woman who was acquainted with the homeowner knocked on the door.
She along with three men forced their way in.
One suspect was armed with a handgun and ordered the victims to give them their wallets, jewelry and other valuables.
The suspects got away with about 500 dollars in cash--and two guns and left a warning for the suspects not to call police.
Dennis Harris, Utah County Sheriff's Dept.: "On their way out they told them that if they called the police they would come back and kill them and so after they left one of the girls who was in the house happened to have a cell phone she pulled it out and called 911"
An attempt to locate the suspect's car was broadcast and within ten minutes the Highway Patrol trooper spotted the car and arrested the suspects.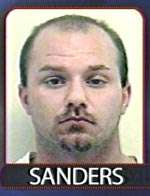 They are identified as 22 year old Steve Sanders, 37- year old Agnes Martinez, 28- year old Andrelius Baskin and 39- year old Boyd Angelos.
They face charges of aggravated burglary, Robbery and possession of stolen property.
As far as a motive-- detectives say it was gang related.
×
Most recent Utah stories