Estimated read time: 3-4 minutes
This archived news story is available only for your personal, non-commercial use. Information in the story may be outdated or superseded by additional information. Reading or replaying the story in its archived form does not constitute a republication of the story.
Sam Penrod reportingMolly Dean, Escorted From Theater: "To call the cops on somebody over this...I was shocked."
A Utah County woman responds to charges of disorderly conduct, when she got physical after movie theater ushers filled two seats she was saving for her children.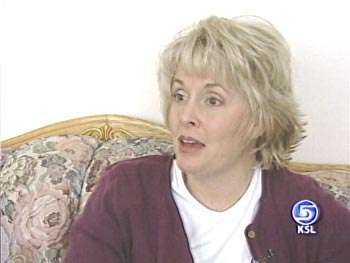 The dispute over two saved seats turned into a big enough deal that police were dispatched to the American Fork theater in the middle of the new Lord of the Rings movie.
The incident is stirring a debate, and everybody seems to have an opinion about saving seats at the movies.
A popular movie. A crowded theater. And two saved seats.
It's something we can all relate to.
But opinions are mixed about what happened here Thursday night and who is right and who is wrong.
Lord of the Rings the Return of the King chronicles numerous battles in the last chapter of the successful trilogy.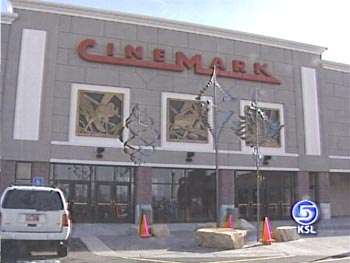 But the battle Thursday's moviegoers remember at this theater is the one over seats.
Molly Dean, Escorted From Theater: "I think the mother bear came out in me. "
Molly Dean bought nine tickets for her family to see the movie.
Two children weren't there when the previews started to roll--so theater ushers seated two theater guests in the chairs she was saving.
Moments later her children with their tickets in hand arrived.
Molly Dean, Escorted From Theater: "I said to the lady, my family is here will you please move, we all want to sit together, and I can't believe that you would sit in the middle of us, and she said no she wasn't going to move until the manager told her she had to."
That's when Dean admits to losing her temper and pulling on the coat of one of the women. The police were eventually called.
Talk radio took on the seat saving issue and the phones were ringing off the hook.
Witnesses to the live theater drama, and the boyfriend of the theater guest who was roughed up, were among those who called in.
"Peter KSL Radio Caller: "My girlfriend stated it was very vigorous and she pulled on her coat twice and pulled her out of the seat."
"Emily KSL Radio Caller: "The theater gave her plenty of time for her son to get there. She was rude to the people who were told to sit in the seats."
"David KSL Radio Caller: "Her family still isn't there and there are people who still don't have seats, her tickets should be null and void."
Cinemark's spokesperson defends the theater manager's decision to call police, who described Dean as being very argumentative.
Dean says she only wanted an enjoyable night with her family and was only standing up for what she believes were her rights.
"Molly Dean: "I am angry that I was angry enough that I would confront somebody because that is something that I would not normally do."
The disorderly conduct charge against Molly Dean is in the same category as a traffic ticket. She faces a small fine. The Deans hope that all of this will result in some clearer policies about seat saving at movie theaters.
×
Most recent Utah stories