Estimated read time: 1-2 minutes
This archived news story is available only for your personal, non-commercial use. Information in the story may be outdated or superseded by additional information. Reading or replaying the story in its archived form does not constitute a republication of the story.
Karen Scullin reporting Investigators say they've put four major marijuana suppliers behind bars. It's one of the biggest pot busts Salt Lake City narcotics officers have seen in recent years.
Police say the suspects were supplying a significant amount of marijuana to people in Salt Lake City and throughout the valley.
Last night, Salt Lake City narcotics officers carried out one of the biggest pot busts they've seen in the last several years. Seventy pounds of marijuana was found inside a duffel bag at a home located near 7055 West 2450 South in West Valley City.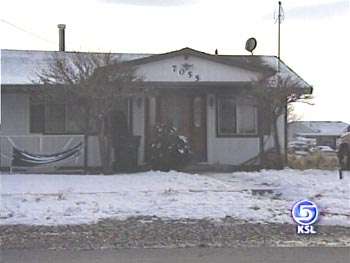 Investigators say the house was used as a warehouse, and the four suspects would sell to street dealers who in turn, would sell to users. The arrests came after a concerned citizen called police.
Dwayne Baird/Salt Lake City Police: "It's extremely important for the safety of everyone involved. Everyone in the community in the neighborhood, that they be aware of their surroundings and if things aren't quite right and don't look quite right that they give us a call and we'll look into it. "
The street value of the pot, broken down into smaller quantities, is estimated at 140 thousand dollars. It's believed it came from outside the country.
The suspects were arrested and booked into the Salt Lake County jail for distribution. Two children, eleven and fifteen were also living in the home. They were taken into protective custody.
To put things in perspective, city police usually find themselves with one, two, or three pounds, so seventy pounds was quite a bust, and even a bit of a surprise to the officers themselves.
×
Most recent Utah stories