Estimated read time: 2-3 minutes
This archived news story is available only for your personal, non-commercial use. Information in the story may be outdated or superseded by additional information. Reading or replaying the story in its archived form does not constitute a republication of the story.
A Utah lawmaker is planning to push a unique, first-of-its-kind abortion bill next year. It's based on a young woman's case in Vernal.
Bill to close loophole in abortion law
In that case, a pregnant teen asked a man to beat her up so she would miscarry her baby. Because of a loophole in Utah law, the teen was not prosecuted. But the man, 21-year-old Arron Harrison, pleaded guilty to attempted murder and was sentenced to up to 20 years in prison.
The new law that's being proposed would create a way to prosecute a woman, seeking such an illegal abortion.
An interim legislative committee approved a proposal to clarify and define abortion as a medical procedure, anything else is homicide.
And according to Rep. Carl Wimmer, R-Herriman, it removes a criminal exception for a woman seeking an illegal abortion.
He says, "This is one of those times, the woman really committed a heinous crime that shocked the conscience, and what made it worse is that she wasn't charged. This changes that an allows her to be charged."
Melissa Bird, with Planned Parenthood of Utah, said, "I think what's more important that the body also look at addressing how this young woman ended up in this situation to begin with and what services are available to women in rural areas."
Lawmakers look at making new smokeless tobacco products illegal
On Wednesday lawmakers also took a look at making new smokeless tobacco products illegal. A group of new nicotine-laced products are being test marketed in other cities.
School-aged kids from the Phoenix Alliance spoke out in favor of the ban, saying the breath mint-style products are targeting them.
Oquirrh Hills Middle School 8th-grader Blake Bradburn said, "It makes me feel like I'm being targeted, and I don't like feeling like I'm being targeted."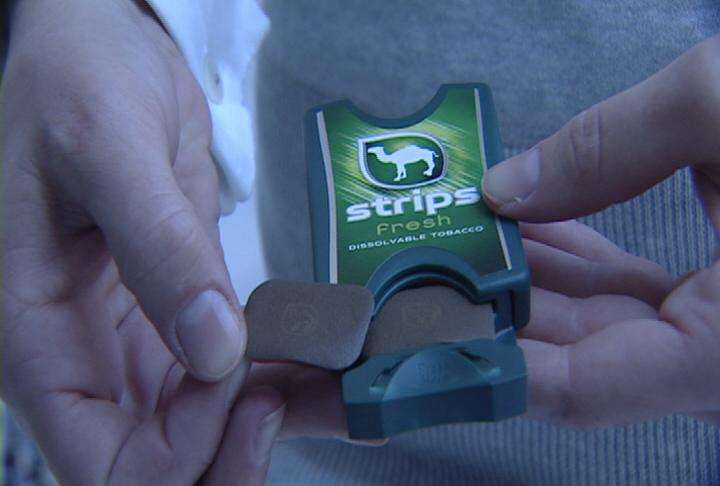 "They're just looking for other ways to get people hooked on other things other than smoking," explained Courtney Eaves, a Clearfield High School 10th-grader.
Sixteen-year-old Kiley Atkins told the Health and Human Services Interim Committee she discovered her dad's addiction to chewing tobacco on accident.
"Instead of pulling out what he wanted, I ended up pulling out a can of tobacco chew," she said. "It was just a huge surprise to me because my dad was always telling me how irresponsible and stupid things like that are."
Atkins said she's worried about the next generation getting hooked and sick.
"Later that year, my dad was diagnosed with oral cancer. He still continues to chew tobacco," she said.
A new survey of Utah teens found roughly half thought the new tobacco products were just mints, and many would try them based on the packaging alone.
Both these bills will get a serious look during the next session.
------
Story compiled with contributions from Richard Piatt and Becky Bruce.
×
Most recent Utah stories