Estimated read time: 2-3 minutes
This archived news story is available only for your personal, non-commercial use. Information in the story may be outdated or superseded by additional information. Reading or replaying the story in its archived form does not constitute a republication of the story.
Gene Kennedy Reporting An officer-involved crash in Taylorsville ends with one fatality. The two vehicles were mangled, and the citizen who turned left in front of the officer was killed.
We know the officer had his lights and siren on at the time of the crash. West Valley Police have been brought in to investigate whether the officer was trying to assist in a nearby chase.
The officer suffered some injuries to his leg. He has been treated and released from the hospital, but he's still shaken up after what happened early this morning.
The citizen may have made an improper left-hand turn. Police say that a witness would help police to determine who's to blame.
Sgt. Rosie Rivera, Taylorsville Police Dept.: "We ask if there was anyone in that area who witnessed this to come forward. The more witnesses, the more it can help West Valley in its investigation. That's what we really need, any witnesses who saw it."
Police are now trying to figure out if the officer involved in the accident was trying to assist.
Sgt. Rosie Rivera, Taylorsville Police Dept.: "At this time it's still under investigation whether he was headed that way. We do know he was going lights and sirens. We'll determine through dispatch recordings and logs whether he was en route to the pursuit."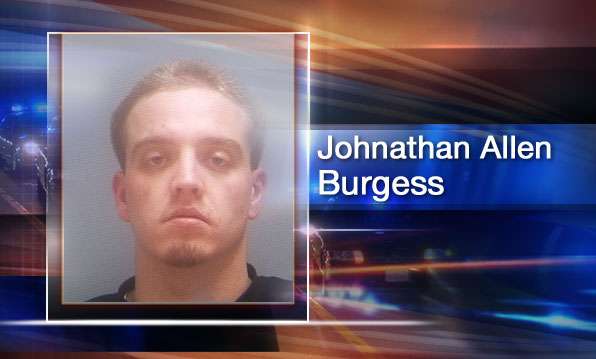 When the crash happened, there was a chase taking place blocks from there. Taylorsville officers had spotted a stolen car. The driver parole fugitive Jonathan Allen Burgess, someone police have dealt with multiple times.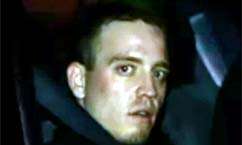 Around one this morning, police say Jonathan Allen Burgess led officers on a chase from Taylorsville to South Jordan. When they caught him they discovered that he had a woman in the car with him. The woman was tasered and arrested. She's been released, but Burgess remains behind bars.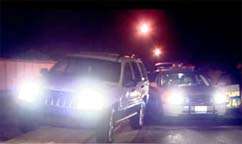 The chase ended at 10500 South 3200 West. Police found Burgess in a different vehicle! He had ditched the original stolen car. Police say he had shaved keys and may have been trying to steal other vehicles.
Sgt. Rosie Rivera, Taylorsville Police Dept.: "That's very common. Many of these stolen vehicles, that's what they're doing. They're just shaving down keys, and they know which cars they'll fit into and they steal 'em."
Meantime, West Valley City Police are investigating the officer-involved crash.
The intersection where the crash happened has reopened.
×
Most recent Utah stories