Estimated read time: 1-2 minutes
This archived news story is available only for your personal, non-commercial use. Information in the story may be outdated or superseded by additional information. Reading or replaying the story in its archived form does not constitute a republication of the story.
(KSL News) – A weather-word of advice this afternoon from Salt Lake Firefighters.
Get winterized!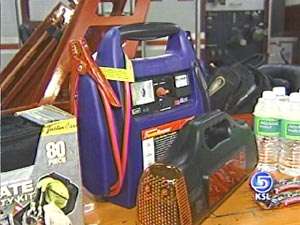 During this big winter-wallop, they've found several stranded drivers wading in knee-deep snow, no boots, no coat, and no emergency equipment in their cars.
Here's a rundown of survival needs, in case you get stuck. Fire Fighters say a 20-dollar first aid kit, comes trunk ready.
A flashlight and a warm blanket. A few cereal bars, and a stash of water are a must, especially if help doesn't arrive for a while. A small bucket of sand to throw under your tires might be enough to get you car out. And believe it or not, firefighters say carry a small shovel in the trunk-- even smaller than this one. You'll be glad you have it!
Scott Freitag/Salt Lake City Fire Department: "We're seeing a lot of people slide off without any protective clothing, they don't have their coats, their hats, proper shoes, when we get there they may have been out trying to get into the snow to get their car out and now they may be exposed to frostbite, or hypothermia because they've been exposed to the cold."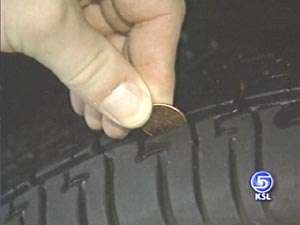 Fire officials also ask you to use a penny to check the tread on your tires. If the tread doesn't cover Lincoln's head, you need new tires!
×
Most recent Utah stories