Estimated read time: 3-4 minutes
This archived news story is available only for your personal, non-commercial use. Information in the story may be outdated or superseded by additional information. Reading or replaying the story in its archived form does not constitute a republication of the story.
John Daley reporting Since the big day after Christmas storm, folks in northern Utah have been dealing with deep snow and power outages.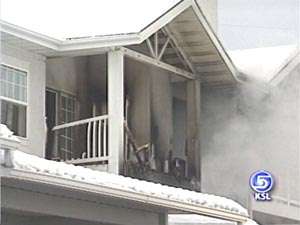 Another danger often related to those two things: fire.
The trouble is that some folks in trying to keep the home fires burning have ended up burning down the house. Fire crews around the valley have responded to a half dozen fires today. Five days after the big "day-after Christmas" storm fire crews are facing trouble caused or made worse by the weather.
In West Jordan, near 9000 S. 1000 West, a fire at the middle-level apartment was centered in the kitchen and living room. It caused fire damage to three surrounding apartments. Three people were treated at the scene for smoke inhalation. Also, a dog died in that fire.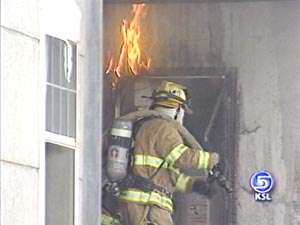 That apartment fire started while West Jordan firefighters were working to put out a blaze at a vacant home, near 7800 S. 2300 West. A fire there started in the basement.
There was another fire at 26th East and 22nd South. It wasn't major--but fire crews had a challenge on their hands--because of a fire hydrant made inaccessible by all the snow.
And--this morning--Salt Lake Fire crews were dispatched to a fire at 28th South and 17th East.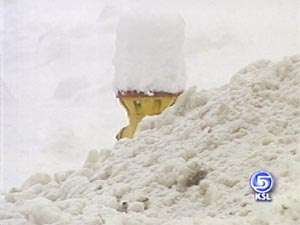 The apparent trouble at that location--power had gone out at the home. Fire officials say the homeowners tried to fix it themselves--but when the power came back on--it started a fire in the attic and roof area.
Scott Freitag Salt Lake City Fire Dept.: "This is a pretty good lesson. I know the power is out and it brings up a lot of frustration. But don't do any electrical work yourself. Leave it to the professionals. When they get there they'll get it fixed. In the meantime, do the best you can to stay warm."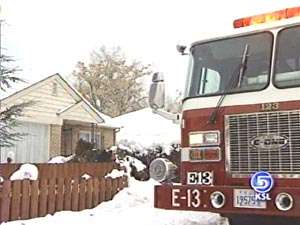 Some folks have gotten desperate, for example jury-rigging an extension cord to provide heat to a home without power; or resorting to cutting tree limbs in order to cope with the frustrating power outages. But the head of the electric utility urges customers to leave that kind of thing to the experts. They say no matter what, don't touch the lines.
Judi Johansen, CEO, Pacific Corp./Utah Power: "It only takes one contact with a line to kill you and you can not tell by looking at line to tell if it's energized or not."
In the meantime fire crews say they're seeing a significant spike in the cases of carbon monoxide poisoning, often caused by indoor use of a heat source intended for outdoors.
Scott Freitag, Salt Lake City Fire Dept.: "Rule number one is if it's meant to be outside, keep it outside, don't bring it in. If you're cold then go to one of the shelters that have been set up until the power can come back on."
Fire experts say the two biggest problems they're seeing are carbon monoxide poisoning and bad falls. Also, they suggest you do NOT climb onto the roof trying to knock snow down. Emergency crews are seeing plenty of people getting injured that way.
×
Most recent Utah stories