Estimated read time: 2-3 minutes
This archived news story is available only for your personal, non-commercial use. Information in the story may be outdated or superseded by additional information. Reading or replaying the story in its archived form does not constitute a republication of the story.
Kimberly Houk reporting"It was the most beloved pet of the whole street. Everybody loved that animal and it probably didn't give much of a fight. "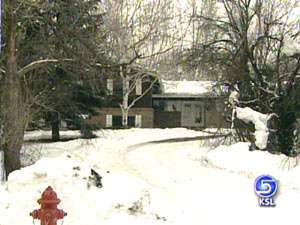 A mountain lion attacked and killed a dog early this morning in the backyard of a home in Holladay.
The mountain lion came down out of the mountains just after 2 o'clock this morning. Officials say it was probably looking for food.
This afternoon the division of wildlife resources found the cougar about a fourth of a mile from where it attacked the dog.
Blood hounds traced the cougar to a Holladay home at about 1 this afternoon. They found it hiding in the tree.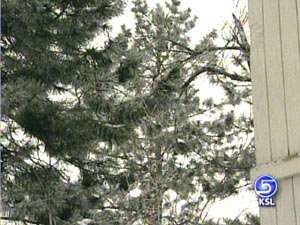 Officials shot it with 2 tranquilizing darts. And later put the cougar to sleep. They say the wild animal was in terrible condition. Way below the weight of most cougars.
Scott White Division of Wildlife Resources "This lion was in such poor physical condition. It was an adult female, very old, most of her teeth were missing. She weighed approx. 75 to 80 lbs. "
Officials say it's very rare that mountain lions come down out of the mountains. And he says they generally won't attack humans. They only attack if they feel threatened. But they say in the case of this lion, it made it's way to a home that had horses, peacocks, and dogs in the back yard.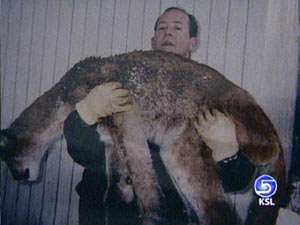 Dennis Larkin Neighbor: "At 10 to 3 I received a call from my neighbor and she was just hysterical that this huge animal was on top of her dog and tearing it apart. It had it by the neck. "
Neighbors say the dog's name was Dancer, and the whole neighborhood loved this dog. It was about the size of a collie... a medium sized dog.
The owners are very saddened by this.
Officials say people who live near the mountains need to be careful... The deep snow in the mountains, is driving wildlife into the valley.
×
Most recent Utah stories