Estimated read time: 2-3 minutes
This archived news story is available only for your personal, non-commercial use. Information in the story may be outdated or superseded by additional information. Reading or replaying the story in its archived form does not constitute a republication of the story.
Ed Yeates Reporting Keep your fingers crossed! It's looking like this may be one of our "down" years for the flu and at least one other serious illness. In fact, the State Health Department says the flu is somewhat wimpy when compared to others things going on to date.
Four-month-old June Pectol is in Primary Children's Hospital with respiratory syncytial virus or RSV. She's part of a statistic: 139 cases reported in Salt Lake County last week.
Katie Pectol, June's Mother: "It started off kind of cold symptoms, but really bad cough - just a real hackey cough. And her older brother had been sick the week before."
One hundred thirty nine cases of RSV? High numbers? Not really! In fact, compared to last year, this is just a moderate season for RSV.
June Pectol remembers what it was like four years ago.
June Pectol: "Four years ago when my twins got RSV, I came in and there the rooms were just solid RSV. And these are two kid rooms and they had to triple, they had to pull the curtains, and I was over there in that little spot."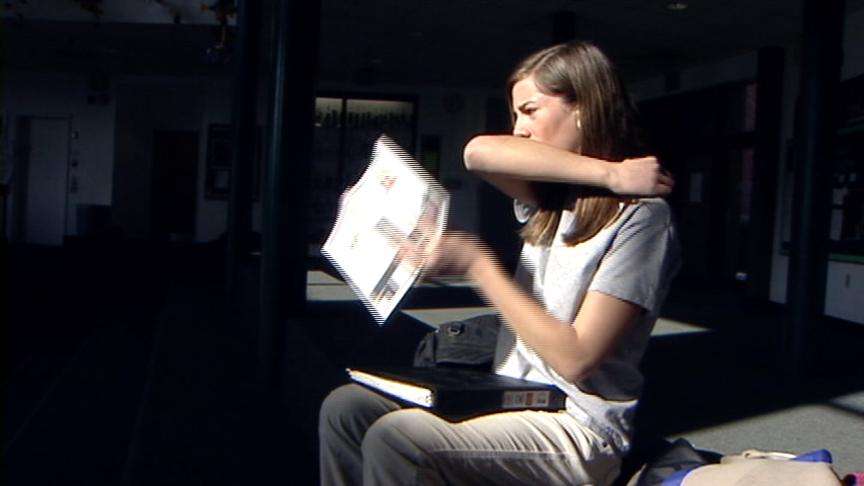 The same can be said for influenza. So far, it's been the most unimpressive flu season we've seen in the past three years.
But what we're seeing here at Primary Children's with RSV and elsewhere with the flu does not necessarily reflect levels of sickness from other kinds of illnesses.
Whooping cough numbers remain high. Reported cases to the State Health Department last month were three times higher than those recorded in January for the past five years.
The trend may be cyclical, especially as protection from the old pertussis vaccine is wearing off. Also, the numbers may be deceiving simply because physicians are testing more now for pertussis, thus they're finding MORE cases.
Remember we said earlier to keep your fingers crossed. We have had a few peak flu seasons that unseasonably showed up in March. So take a sigh of relief - but "lightly" for now.
×
Most recent Utah stories