Estimated read time: 1-2 minutes
This archived news story is available only for your personal, non-commercial use. Information in the story may be outdated or superseded by additional information. Reading or replaying the story in its archived form does not constitute a republication of the story.
John Hollenhorst ReportingA man who's been ordered out of one of America's biggest polygamist communities plans to speak his mind.
His news conference tomorrow is the latest twist in an ongoing conflict. It's all happening in Southern Utah.
It's been almost two weeks now since the self-styled prophet of this polygamist community booted out about twenty long-time members. The former member who plans to speak out tomorrow told us he intends to "spill the beans" about the Church and "blow things wide open." He says he's asked for police protection and he thinks he needs it.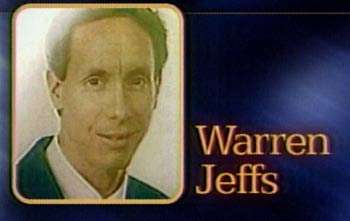 The polygamist community has actually been remarkably quiet since the upheaval two weeks ago. Prophet Warren Jeffs ordered 21 adult men to give up their homes and families and leave town. We've heard that most have left, but we can't confirm it.
Sources within the town told us some of those who were ousted are already trying to come back and make amends with the prophet. Meanwhile, veteran polygamy watchdog, Bob Curran, says many fears stirred up in the last ten days have proven groundless. There have been no armed stand-offs, no confrontations and no mass exodus.
Outside law enforcement officers do have a very visible presence in the town lately. No word yet on whether they will be present at tomorrow's news conference.
The ousted member plans to draw a line in the sand of sorts. He says he won't voluntarily leave the home he lives in no matter what the prophet says. And if he's physically forced out, he says he'll live under a bridge with his family.
×
Most recent Utah stories