Estimated read time: Less than a minute
This archived news story is available only for your personal, non-commercial use. Information in the story may be outdated or superseded by additional information. Reading or replaying the story in its archived form does not constitute a republication of the story.
Sandra Yi ReportingThe Delta Center has a new concept for concerts and it's premiering tonight with singer Josh Groban.
Starting tonight, this big venue will begin to host smaller shows. It's part of a sponsorship deal between the Delta Center and Nu Skin. They will make the official announcement this evening and the black tarp covering the Nu Skin sign will come down.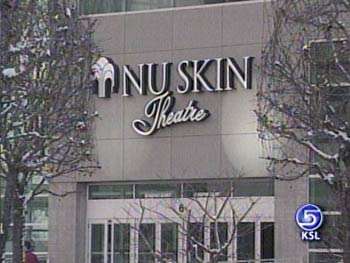 Audiences will get their first look at the new venue tonight when Josh Groban performs to a sold out crowd. The Delta Center is expected to be transformed with temporary walls, large curtains and carpeting.
The 'Nu Skin Theatre at the Delta Center' will provide a more intimate setting for smaller shows that seat between 3,000 and 6,000 people. Quite a change from Jazz Games and big acts.
Business leaders told us last week that they're excited about the idea because it'll attract more people to the downtown area.
Bob Farrington, President, Downtown Alliance, February 3, 2004: "I think you can almost think of it as a whole new facility, even though it's taking the existing facility and transforming it in a way. But it would be the same effect as have a 5,000 seat amphitheatre or auditorium downtown."
×
Most recent Utah stories